Luvkis Kegel Balls Medical Silicone Vaginal Ball for Anus or Vagina Tighten Exercise Ben Wa Balls Geisha Ball Sex Toys for Women
Color

Sky blue
Ships From
buyer protection

30 Day Returns Guarantee
Full refund for damaged items
Full or partial refund if the item is not as described
Shipping time : DHL (5-8 days) ePacket (10-20days)
Luvkis Kegel Balls Medical Silicone Vaginal Ball
for Anus or Vagina Tighten Exercise Ben Wa Balls Geisha Ball Sex Toys for Women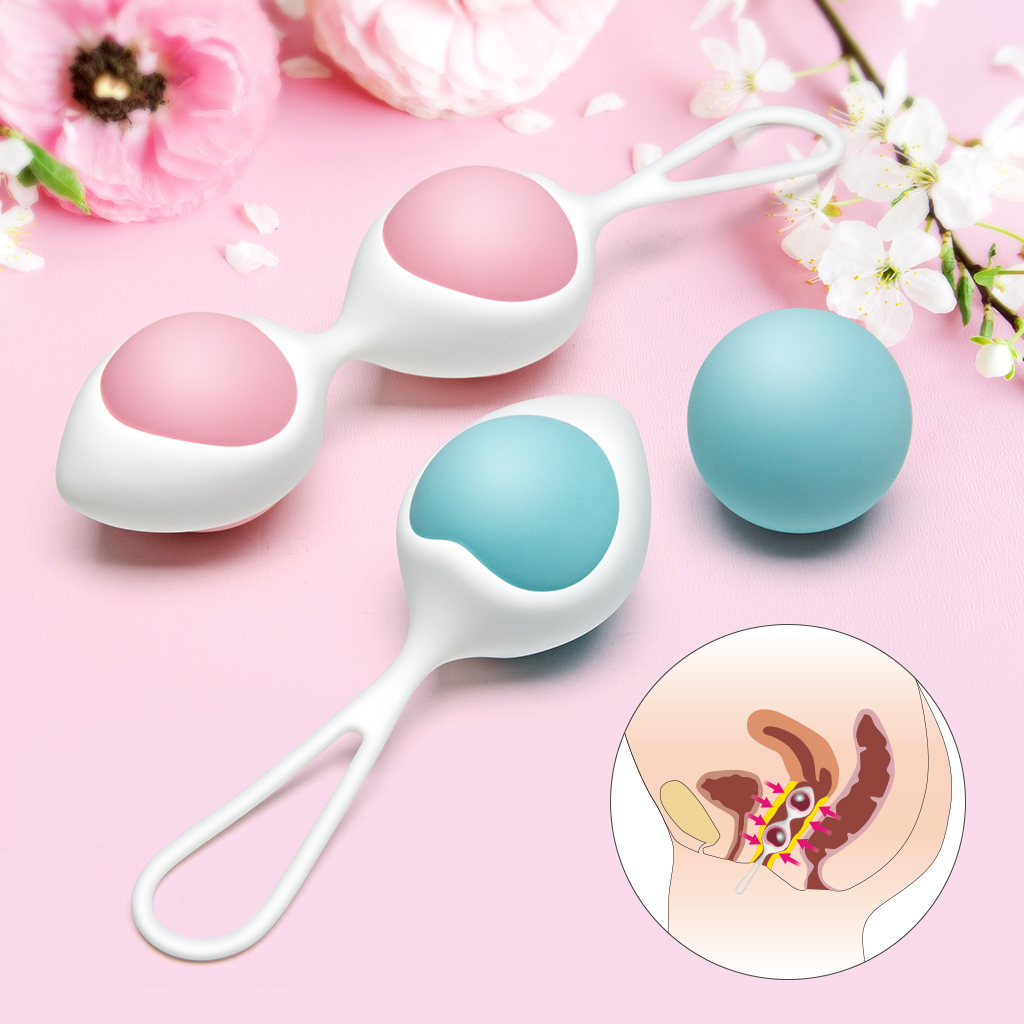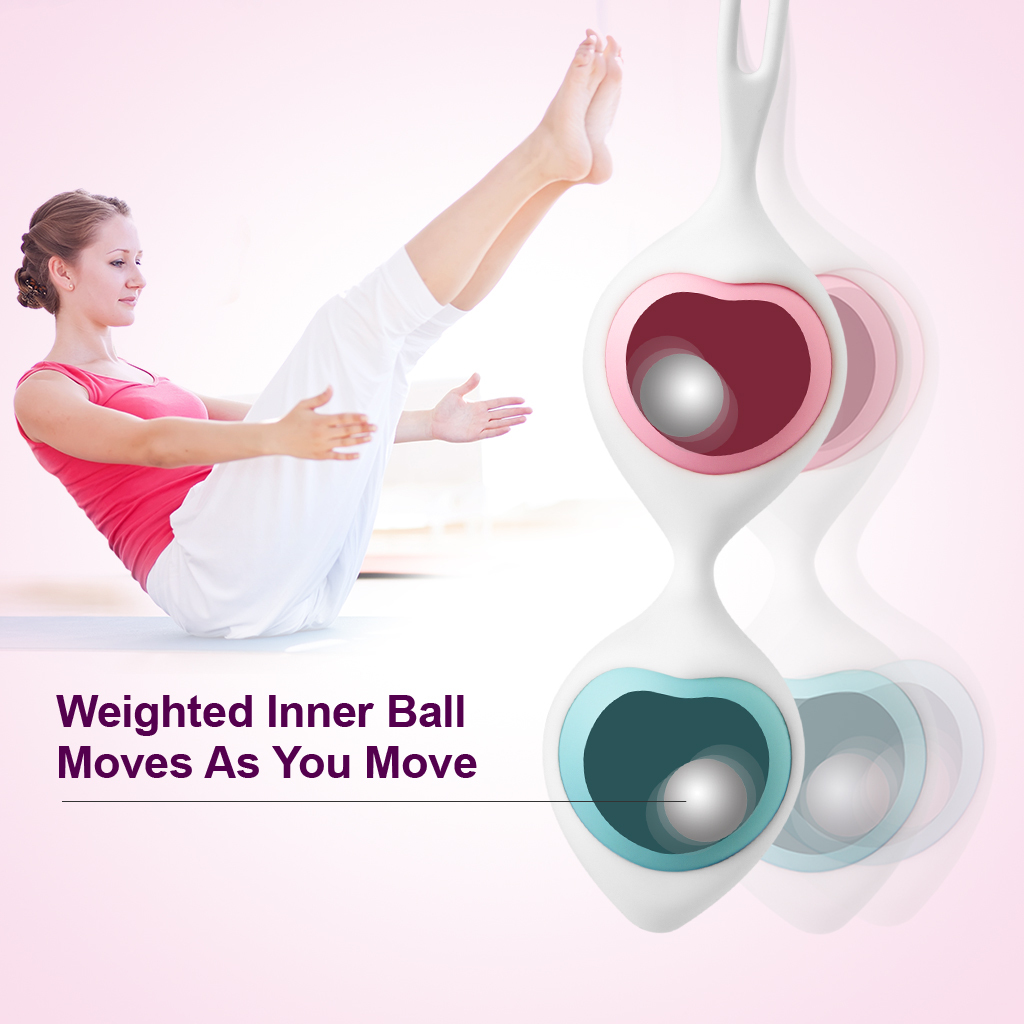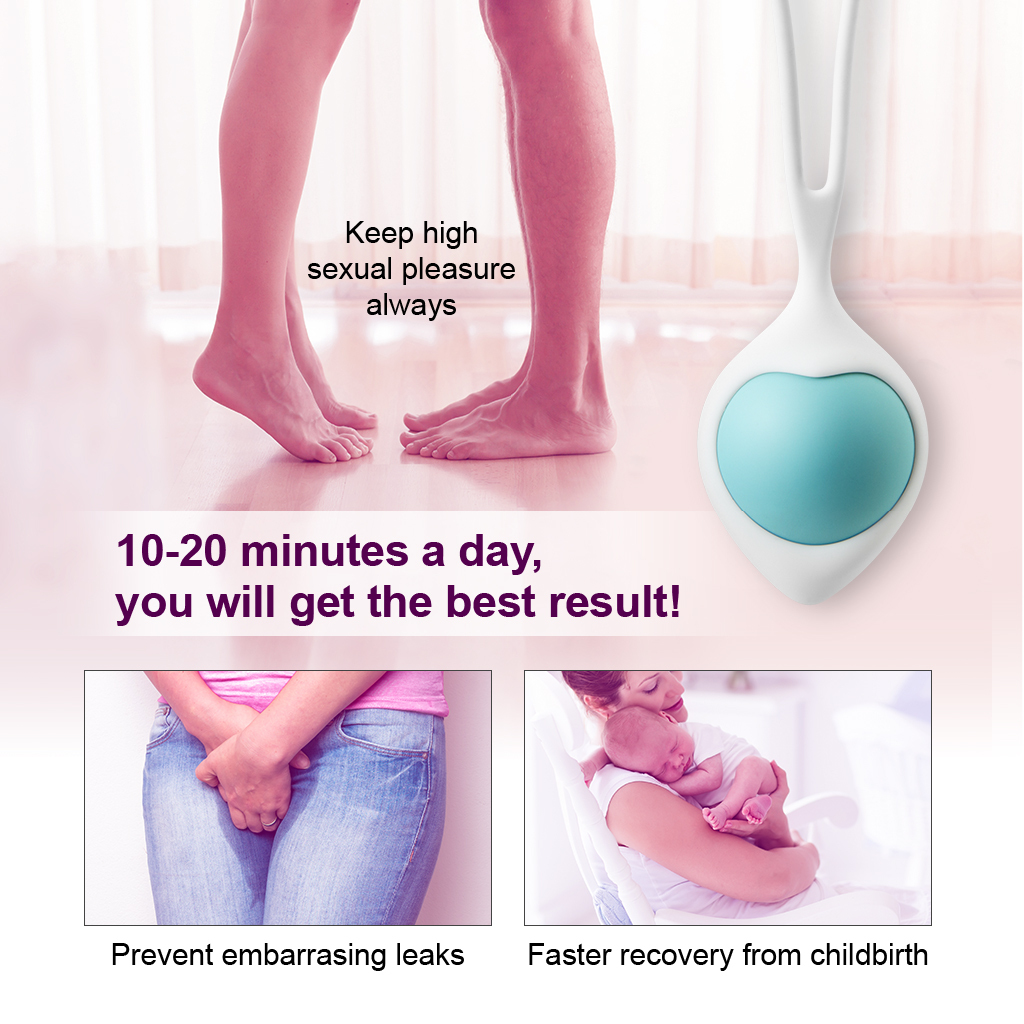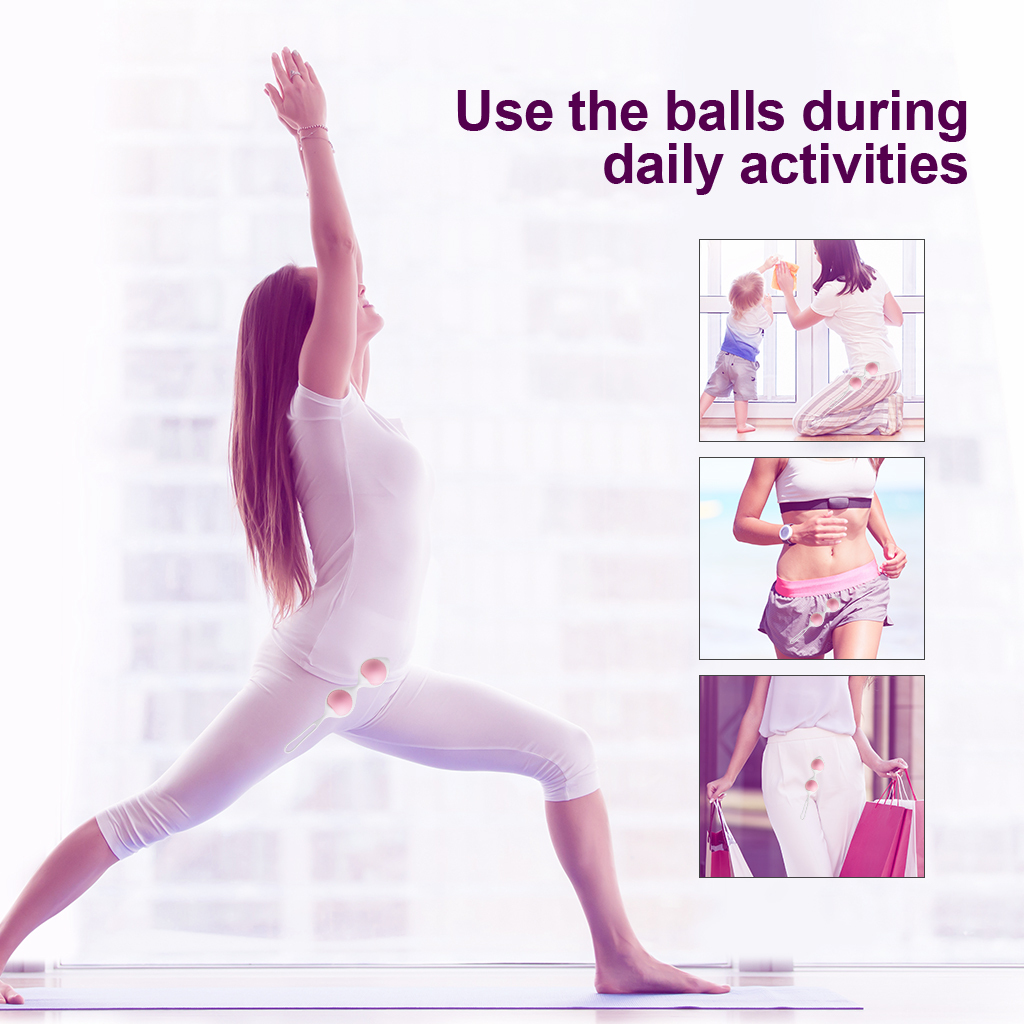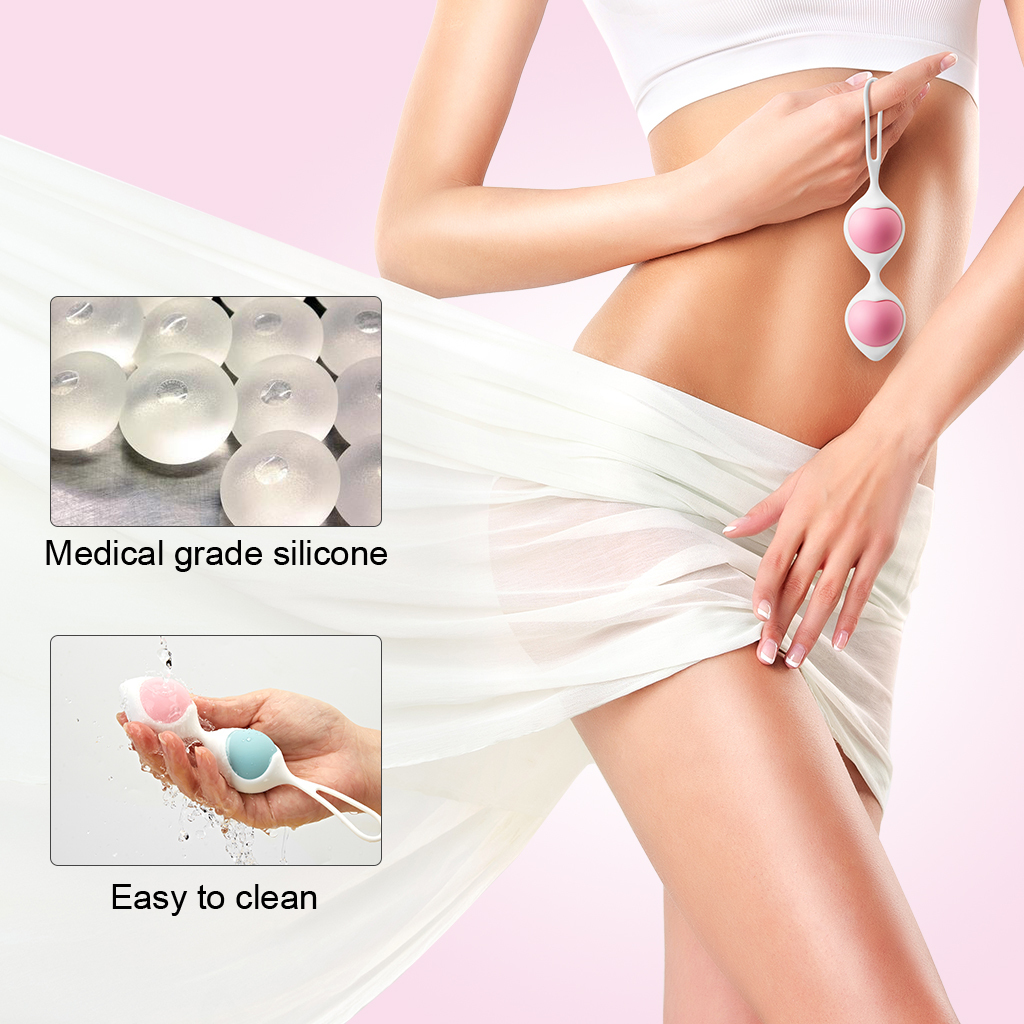 How to Use?
1. Add Lubricant 2. Lie down on your back and relax your PFM muscles, insert the Luvkis ball into your vagina. 3. Tighten your PFM muscles to keep the weight in place, and slowly try to stand up, and go about your business. 4. Clean the Luvkis ball thoroughly before and after use.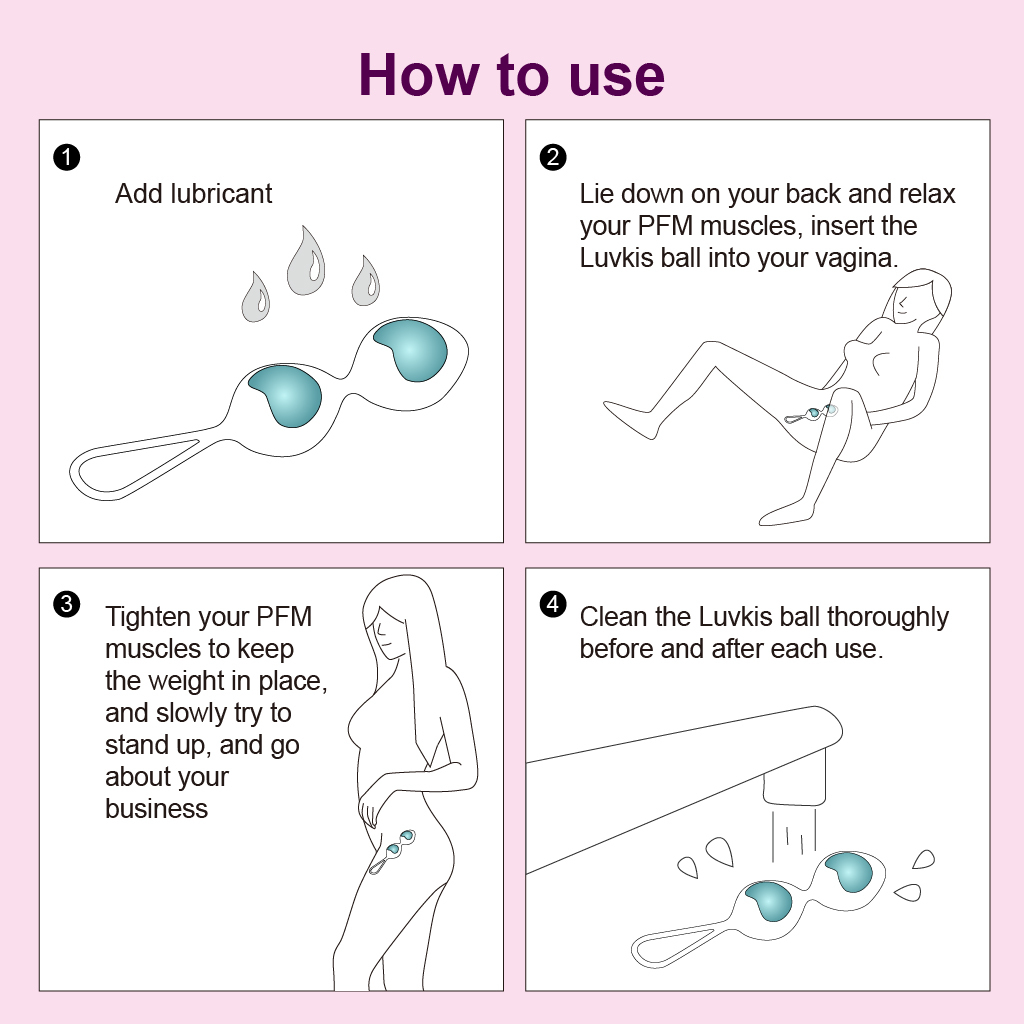 How Does It Work?
Built-in metal ball & gravity theory The Luvkis Kegel Balls feature a hollow design with inner metal balls, which create a slight vibration, colliding with the surface of the kegal ball when you walk, run, or swim. The vibration stimulates your PMC muscle and helps it to shrink and tighten around your Kegal Balls so that the balls won't slip out. That is how the kegeal balls exercise your vagina.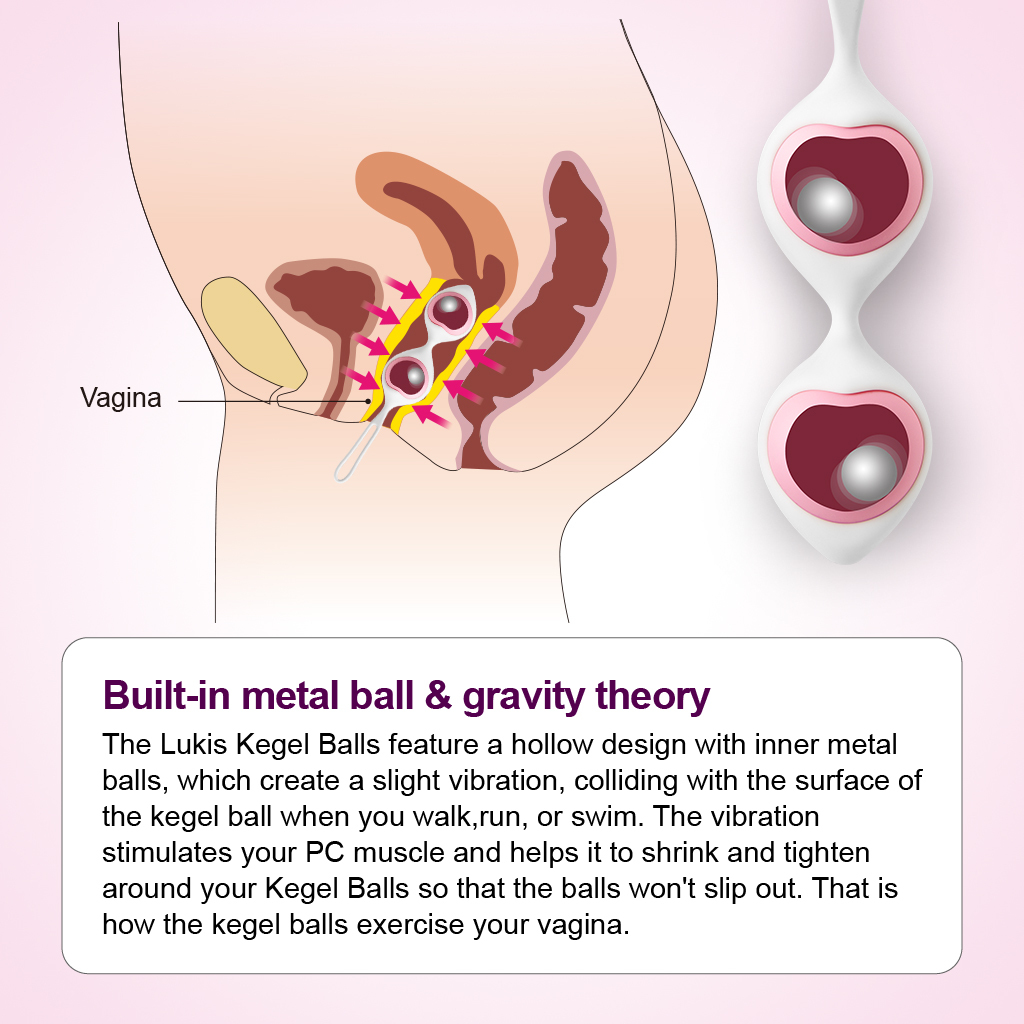 Specification:
You can combine the balls and get 5 different weight from 30g to 80g Weight for each ball Blue: 30 g (1.05 oz), Pink: 40 g (1.58 oz)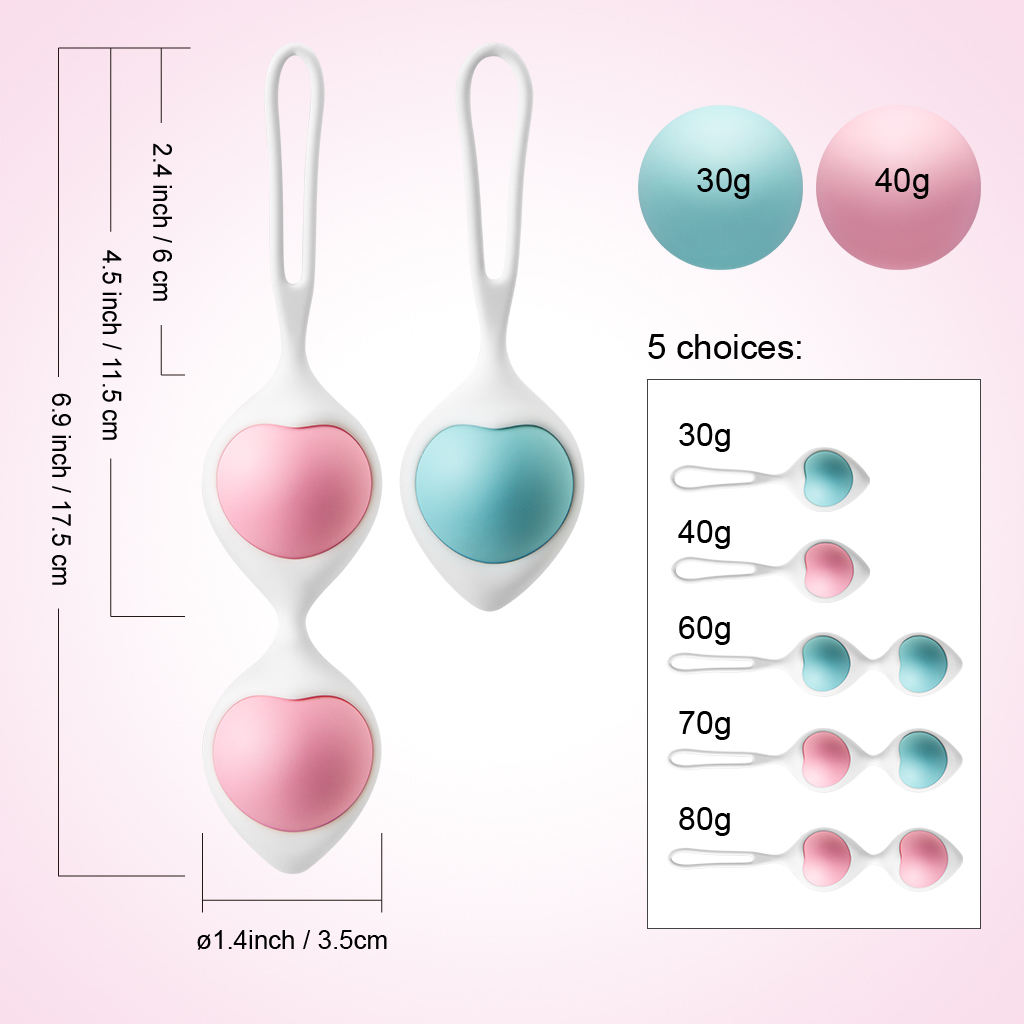 Why Luvkis?
Cone-shaped head, easier to insert for beginners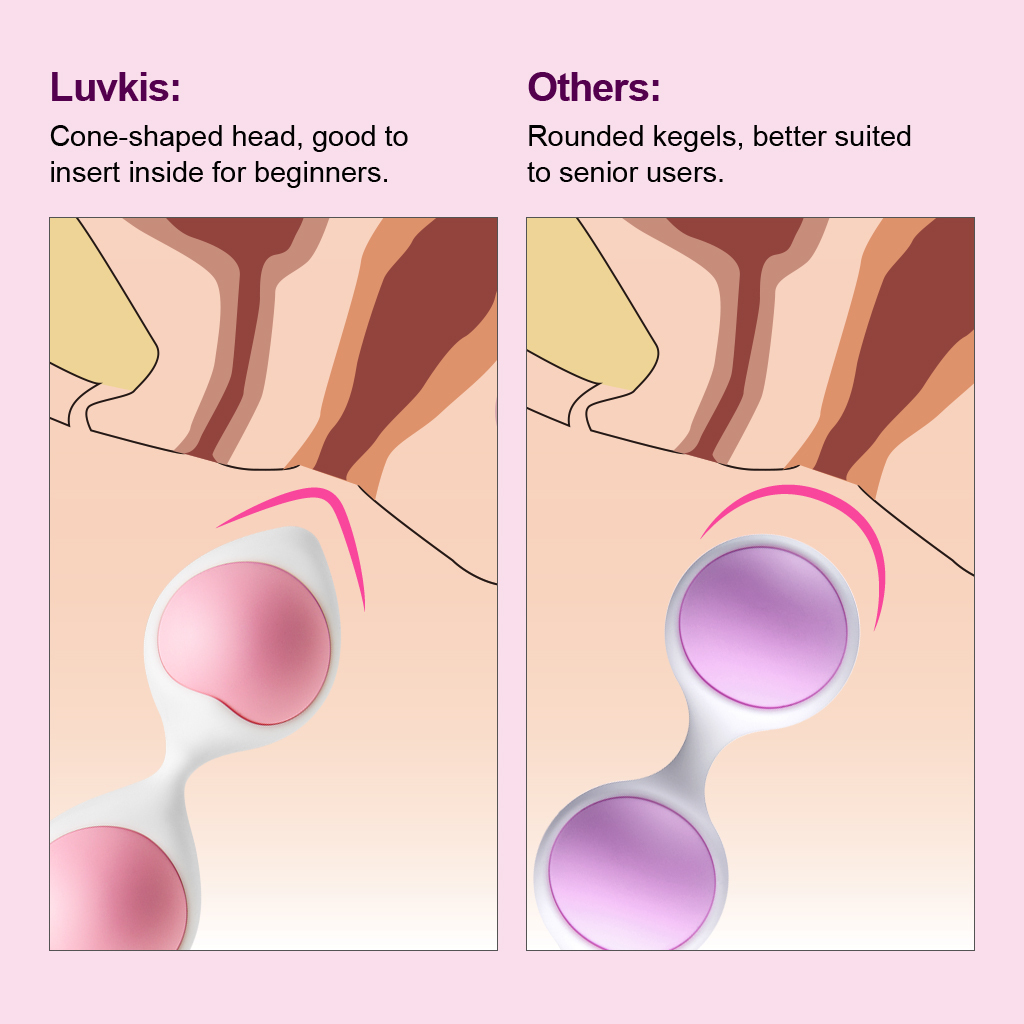 Package: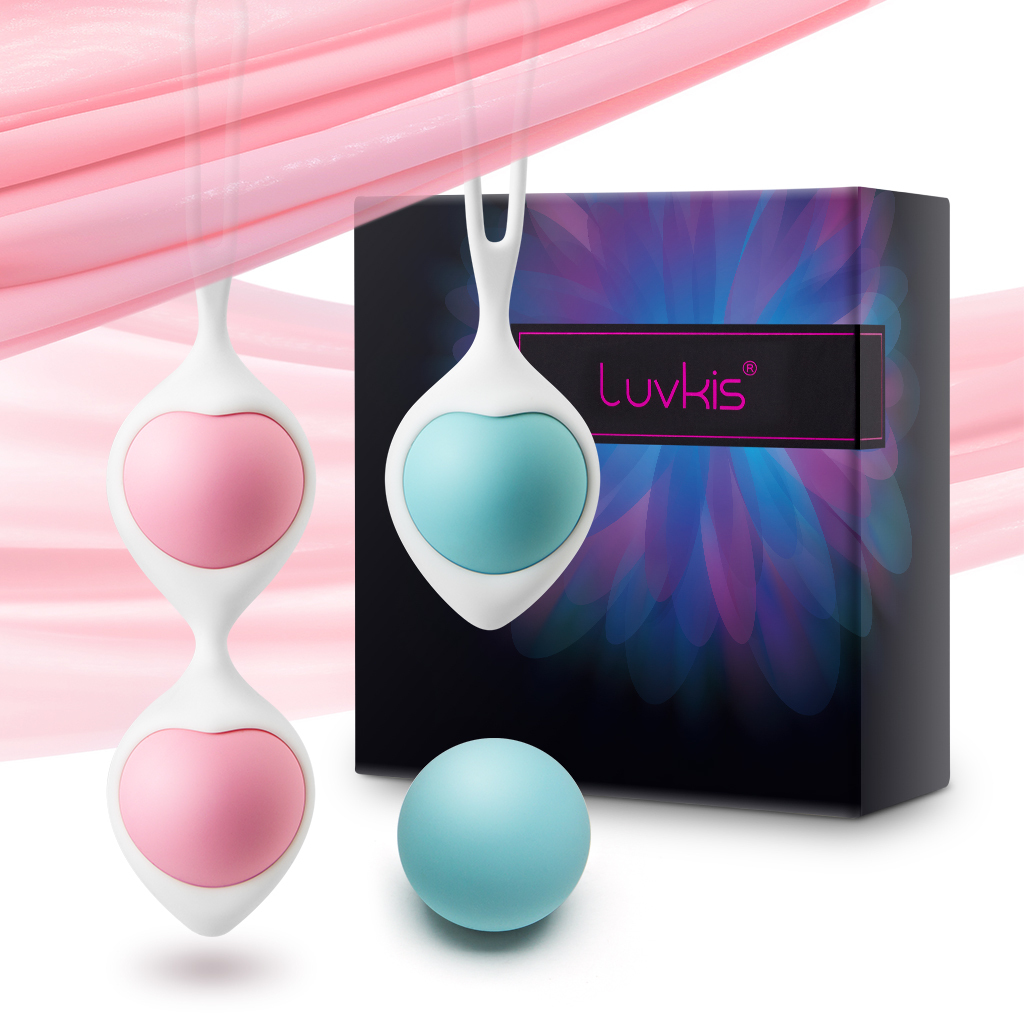 What's in the Box?
1 x Kegel Ball Set (2 different balls) 1 x cloth cross sack 1 x User Manual
Discreet Package: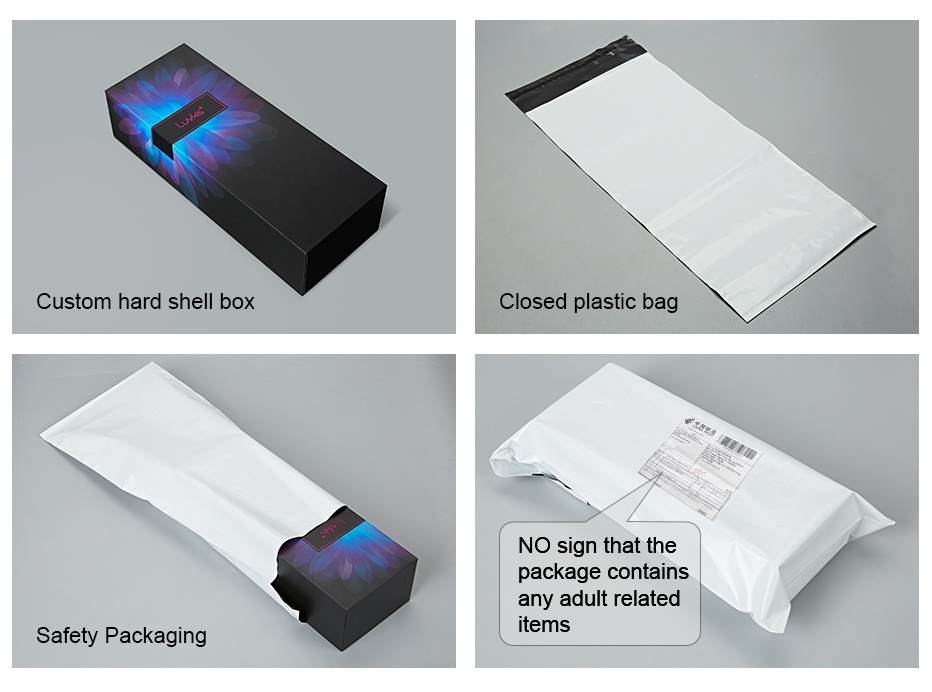 About the product:
1. Bladder Control System-Includes two color weight kegel balls to reshape air tightness and strength. Try the Best Vaginismus treatment kit for complete control of your pelvis, using each weight 15 minutes a day. 2. Easy to use instructions-This vaginal tightening kit contains everything you need to get started. Easy to follow but contains effective instructions 3. FDA approved body safe silicon-you can buy the best kegel ball silicon money. The same physical doctor uses with their patients. Non-porous, non-toxic (phthalic acid free) 4. Perfect Fit-Luvkis kegel's exercise weights are designed to fit your vagina and anus. They are comfortable to grip and strong and flexible tabs (which won't break) make removal easy. 5. Elegant packaging: 100% personal packaging, no need to worry about finding privacy.
Product Description:
Made of smooth, high-grade silicone, it is incredibly comfortable and safe to use. Our silicones are waterproof, hypoallergenic, deodorant, and free of phthalates, BPA, dioxins and latex. In addition, our Ben-Wa-Ball string loop design allows you to easily insert and remove them (like tampons). Whether you're new to kegel or are already practicing everyday, the kegel exercise kit gives you the results you want. 5 motion modes-meet multiple requirements with 5 free combinations. Each sphere has a unique color, with different weights. It can be disassembled and repeatedly reinstalled. The balloons are no longer monotonous and easy to clean. Single ball-weighing 30 grams, they are the perfect kegel ball for beginners. Double ball-60g and 80g weight, perfect for more advanced exercises. Each sphere has a unique color, with different weights. It can be disassembled and repeatedly reinstalled. The balloon can no longer be monotonous and is easy to clean and use.
Tips:
* Please allow slight measurement deviation for the data. * Recommended to use water-based lubes only, silicone-based lubes will cause dissolution reaction. * Clean with an antibacterial soap before and after use, keep in a dry and safe place away from children.
Q&A:
Q: Product same as picture? A: We promise you will get the same products as below pictures. Q: What is the material? A: All our products are made by FDA approved medical grade body safe silicone. Q: Discreet package? A: Discreet package to protect your privacy. Q: Could I see reall photo? A: If you want to see original photos please contact us.
Brand Name:

Luvkis
Model Number:

5 Exercise Modes Kegel Balls
Material:

FDA approved medical grade body-safe silicone
Color:

Blue and Pink
Weight for Each Ball::

Blue: 30g(1.05oz), Pink: 40g(1.58oz)
Diameter for Each Ball::

1.4 in (3.5 cm )
Length:

3.9 - 5.7 in (10- 15 cm)
Waterproof:

100% Waterproof
Function:

5 Exercise Modes,Use each weight for just 15 minutes a day
Package:

Discreet package to protect your privacy
Feature 1:

silicone kegel balls
Feature 2:

sexs sexs sexs
Feature 3:

toys sex women
Feature 4:

woman toy sex
Feature 5:

adult sex products
Feature 6:

metal vaginal balls
Feature 7:

adult toys sex
Feature 8:

ball sex
Feature 9:

silicone sex for woman
Feature 10:

vaginal kegel balls
Feature 11:

geisha balls
Feature 12:

kegel trainer

Your cart is currently empty.