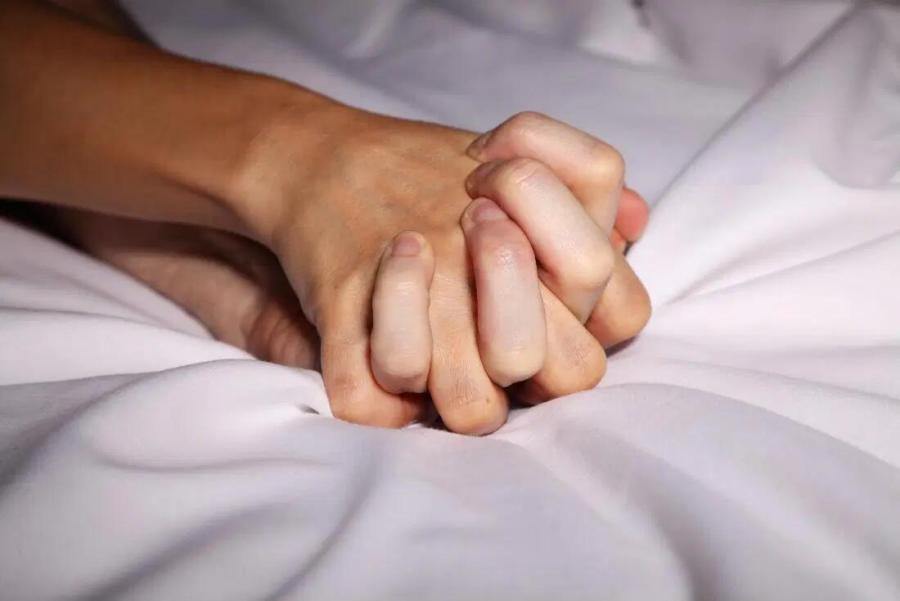 12 Things To Try If Your Partner Takes Too Long To Orgasm
Sunday, 16 February 2020

1

3076

0


Help! My partner takes too long to orgasm. Why? What can we do about it?
A common question that sexual health educators get is: HELP! My partner takes too long to orgasm! Why? What can I do?
Although it's usually a good thing that your partner is taking their time and enjoying you and the sexual play, sometimes you are thinking, "OK already. This is taking too long! I need to go to bed/do the laundry/make dinner/my favorite show is on…" or "Ouch-I am getting sore."
There's a cultural expectation for wham bam thank you ma'am sex — that partners should be completely turned on in minutes, and then climax just as quickly. The truth is – most bodies don't work that way, at least not all the time!
There are many reasons why people find it difficult to experience orgasm.
What Is Delayed Ejaculation?
On average, people with penises reach their peak in 3-5 minutes. (Meanwhile, people with vulvas need 12 to 15 minutes of continuous stimulation.)
Sex Tip: And while most people with vulvas are able to experience orgasm, about 70% need direct clitoral stimulation which doesn't happen with intercourse.
A small percentage (<5%) of people with penises find it extremely difficult or impossible to climax. If your partner takes more than 30 minutes to orgasm, your partner might be experiencing delayed ejaculation.
However, it's worth remembering that even if it's less than 30 minutes, any sex that goes on way past the point of pleasure to boredom or annoyance for you isn't good. If this continuously happens, then there's a definite problem with the relationship.
6 Causes of Delayed Orgasm
Here are the 6 biggest causes of delayed orgasm for people with penises:
1. Medications
Many common medications can have sexual side effects, including delayed or no orgasms and/or lack of sex drive (for any gender). Unfortunately, many doctors do not discuss these side effects with their patients.
These drugs include:
2. Stress and Mental Health Issues
When you are anxious, depressed or stressed, it can be hard to orgasm and hard to get in the mood.
3. Miscellaneous Medical Reasons
Some chronic or autoimmune conditions, like multiple sclerosis, hypothyroidism and diabetes, can cause some sort of sexual dysfunction for all genders — delayed orgasm or lack of desire. Also, short-term health conditions, like UTIs, can cause sexual dysfunction.
Sadly, many health care providers do not discuss these side effects with these health conditions.
4. Performance Anxiety
Performance anxiety includes:
Fear of not performing to your or your partner's expectations
Nervousness about becoming sexually active
Fear of letting go and enjoying the pleasure
Emotional hang-ups about societal norms
Strength of your relationship with your partner
Fear of pregnancy or disease
Fear of NOT getting your partner pregnant
5. Alcohol
Too much alcohol can delay orgasm or simply not make you interested in sex, especially if you have passed out!
6. Masturbation Style
Some people have genitals that aren't very sensitive or that require significant stimulation to experience orgasm. Therefore, what they need to orgasm can not be replicated during sex with a partner.

12 Ideas On How To Orgasm
So now you understand why it might be taking your partner so long to orgasm. If you or your partner feel like it's taking too long to orgasm, here are some ideas to try.
sm Quicker
1. Speak With Your Healthcare Provider
Rule out any underlying medical conditions and/or side effects from medications. It is important to discuss different medications that might lessen your sexual dysfunction. Make sure that you are properly managing health your health conditions which could help your sexual dysfunction.
2. Seek Therapy
Get counseling, whether it is to help you feel better about yourself, your partner or your relationship. Therapy can help both orgasms and life in general.
3. Add Vibration
Depending on if and how you have masturbated, the nerve endings in your genitals may be underused or desensitized. Either way, luxury vibrators provide deeper stimulation that can bring pleasure and, yes, orgasm.
4. Use Lube
Personal lubricant enhances sensation.
Just try this – rub your finger along your lip. Now lick your lip and rub your finger along it again. Which one felt better? Yup – the second!
Now multiply this by the many more nerve endings that are found in the genitals compared to the lips, and you can imagine how helpful lube can be to increasing pleasure and making experiencing orgasm easier.
5. Try A Sexual Stimulant
A sexual stimulant can provide extra sensation and be that extra push your partner needs to get over the orgasm hump. Active ingredients include cinnamon oil, menthol, peppermint oil, and capsicum. These ingredients have an actual effect on the body – like tingling or increased blood flow to the area they're applied.
Our favorites include Sliquid Rise Stimulation Gel and ON Clitoral Arousal Oil or Gel.
6. Do What Works
Do you . . .
Experience orgasm most easily from oral sex?
Need consistent pressure & speed?
Like when you switch it up at just the last second?
DO THAT!!!
The point is that despite what society tells you, there's no "right" or "wrong" way to experience orgasm. If your partner knows what gets them there, and you're comfortable with the act, do it.
For example, 70% of people with vulvas need direct continuous clitoral stimulation in order to experience orgasm. Yet one of the most common questions sex educators are asked is: "How do I climax during intercourse?" There is nothing wrong with this desire but it may take a lot longer for someone with a vulva to climax during penis-in-vagina intercourse than oral sex. Want to speed it up? Give your partner the stimulation they need!
Do you want to speed it up? Give your partner the stimulation they need!
Not sure what works? Spend some time exploring each other's bodies (or your own).
7. Change Your Goals
Shifting your goal from orgasm to pleasure is a challenging, but powerful task. Instead of focusing on experiencing orgasm, challenge yourselves to experience as much pleasure as possible. When you do this, you take the pressure off both yourself and your partner and you can enjoy the moment more.
Not sure when to stop the sex if there's no orgasm? That's simple – when you run out of time, get tired, or decide to.
8. Start Foreplay Early
If you start foreplay early and way before you get to the bedroom, it will keep your or your partner's mind primed for sex. Incorporating foreplay throughout the day (the easiest way is through sexting) will make it easier for them to experience pleasure and orgasm.
Need some ideas? Here are 11 ways to get in the mood.
9. Have An Orgasm First
This is particularly true if your partner is more likely to experience orgasm from non-penetrative sex. If this is the case, then let them orgasm first and then focus on helping them experience as much pleasure as possible without worrying about whether "they got theirs".
10. Communicate
Keep the lines of communication open, and talk with your partner about what's happening and what you are feeling. Just talking about this hard subject can make it better. Also, make sure you understand what your partner likes and does not like.
11. Get Creative
If penis-in-vagina sex doesn't work, try oral sex, hand job, anal sex, a different position or a finger in your partner's butt.
In the end, there's really no such thing as "taking too long."
12. Masturbate Differently
If you feel like your partner is trying to replicate how they masturbate with you, see if they can change their masturbation style. Your partner can try to "reset" their baseline for sexual stimuli by not masturbating for a few weeks. After a few weeks without masturbating, they can then "retraining" their penis by switching to a masturbation style that's similar in pressure, etc., to intercourse.
It may not feel that way in the moment, particularly if your hand, jaw, or genitals are tired. Use the time to play, explore, and relish in pleasure.
Top 10 Best Male Sex Toy in 2022
Top 10 Best Female Sex Toy in 2022
Top 10 Best Anal Toy in 2022

Your cart is currently empty.