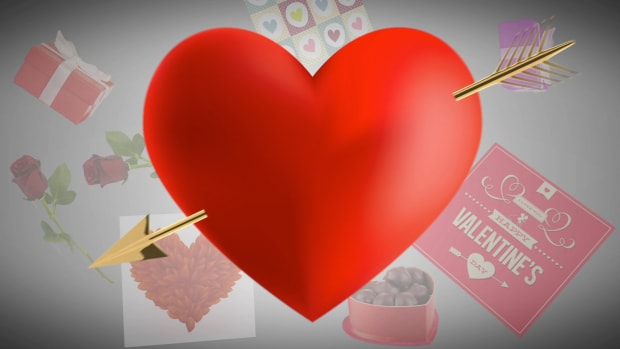 5 Ways To Celebrate Being Single This Valentine's Day
Thursday, 13 February 2020

0

1897

0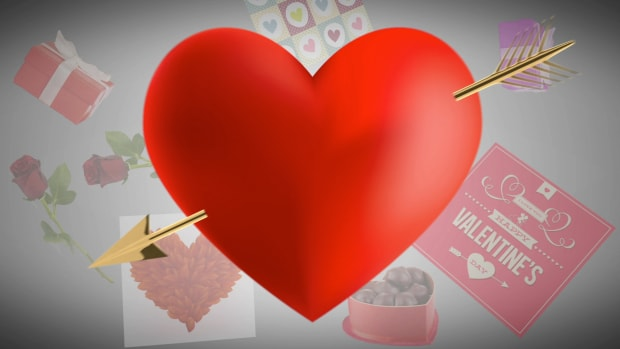 Too many people, usually people in relationships, think being single on Valentine's Day is supposed to be this depressing thing to avoid at all costs. Some people will hook up with anyone with a pulse just to say they're not alone. Don't put yourself through that. Instead, embrace the single life and the pleasure that comes with it. This Valentine's Day, enjoy yourself with other single friends or on your own, out on the town or at home, naked, with your favorite sex toy in your hand.
Go Out with Your Single Friends
You can sit at home, feeling left out of the fun, or you can make your own fun this Valentine's Day! "Find a single friend, and go out and do something fun you both love," says Jonathan Bennett, co-founder of Double Trust Dating. Go get dinner. See a movie. Sit at a cafe or bar and people-watch. Enjoy the freedom you have being single. "You don't need a partner to enjoy life, and going out with a friend on Valentine's Day is a good reminder of that!"
Have Friends Over to Binge Watch a Favorite Show
Don't feel like going out in public this Valentine's Day but don't want to be alone? Pick a show on Netflix or Hulu you haven't seen yet (or one you've watched so much you have it memorized). We're partial to Sex Education or Shrill. Plan a delicious and easy meal — or use an app to order dinner. Invite your other single friends over and hang out to watch whatever happens to be streaming. Even if the conversation keeps everyone from really paying attention, that's okay. Enjoy your friends and this moment to relax with each other.
Plan a Sexy Solo Photoshoot
Carmel Jones, founder of The Big Fling, advises all the single folks to "celebrate your hotness with a little solo photoshoot!" Taking flattering pictures of yourself that you like can help boost your confidence which might help when you're ready to start dating again. Plus, you'll have a few near-nudes ready to send when you're in the mood to sext with someone special. Taking sexy selfies in hot lingerie isn't as difficult as you might imagine. Jones says "If you've got a phone, you likely also have access to a camera with a self-timer. Buy yourself some sexy underwear or lingerie, and start shooting!"
Make Time for Self-Love and Masturbation
You knew we had to say it, right? Skip the big plans and the need to wear pants completely. Order dinner in, get naked, and treat yourself to an orgasm or two. Heather Klaus, relationship expert at Dating Kinky says, "Enjoy the process of touching yourself for you — rather than as a substitute for someone else touching you." This might be the night to bust out a favorite sex toy or buy a new one for the occasion. Make your self-love something to celebrate. Light a few candles or turn on porn (or both!). Seduce yourself to make this something other than just another five-minute orgasm.
Read, Listen to, or Watch Something Sexy
Maybe it's a steamy movie that you can stream online. Maybe you download multiple smutty e-books to your Kindle. Or maybe you pay for a subscription to an ethical, sex positive porn site. Whatever turns you on, sit (or lie) down to enjoy it. You're single, so if you want to masturbate in your living room while sitting naked on the couch holding an e-reader, you can do that. Maybe you listen to some audio porn, close your eyes, and turn on a vibrator or insert a butt plug. The sex toys and masturbation are fun, of course, but the point is to enjoy erotica in whatever form you prefer while everyone else waits in line for over an hour to get a table at a mediocre restaurant. They can do that, and you can enjoy your single status in the sexiest way possible.
Conclusion
Being in a good relationship is amazing. But being single and happy is amazing, too. So celebrate your amazingness this Valentine's Day. Go out or stay in. Invite friends over or spend it alone. Dress up or get naked. The choices are endless as long as whatever you choose to do brings you joy, peace, and, if you want them, plenty of orgasms.
Top 10 Best Male Sex Toy in 2022
Top 10 Best Female Sex Toy in 2022
Top 10 Best Anal Toy in 2022

Your cart is currently empty.