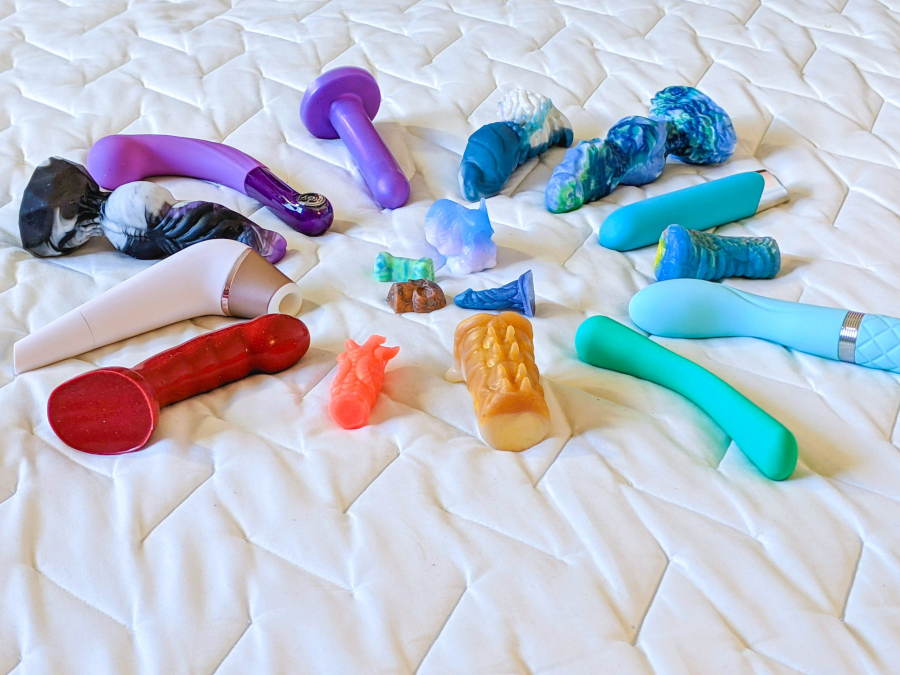 10 Best Sex Toys to Check Out in 2021
Tuesday, 08 June 2021

0

1741

0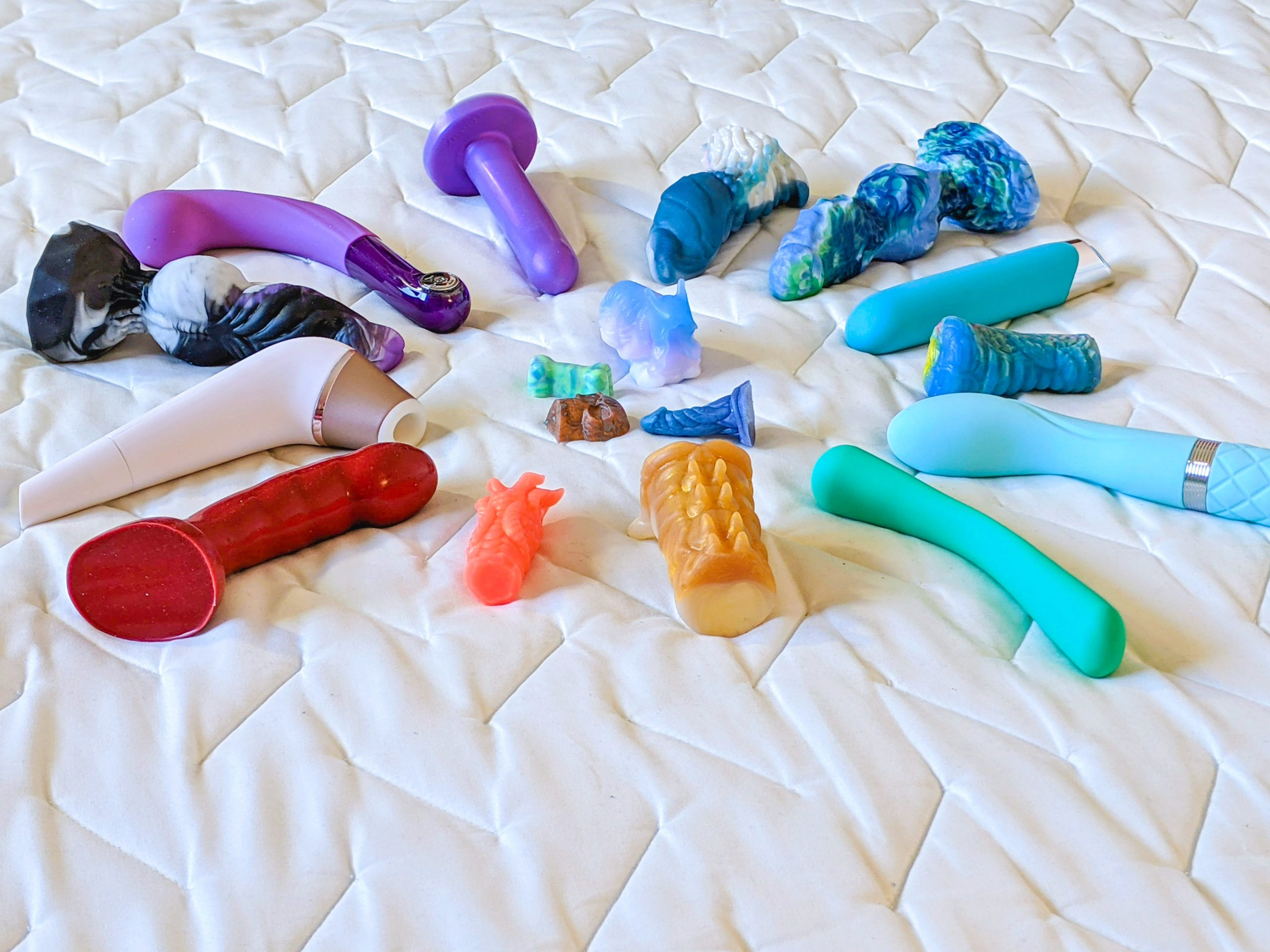 Have you been in a sexual rut lately? Maybe your favorite sex toy isn't doing it for you at all - or maybe you're finding it really hard to find a new partner? Or - hey - maybe you don't want a sexual partner at all, and you just want a really awesome sex toy to help mix up your masturbation sessions?
Whatever the reason, there's never been a better time to shop for sex toys than now. Technology is seriously booming, and we're finding some of the coolest tech is hitting the adult industry - and not just the appliances in your kitchen. Automated production is helping keep sex toy cost down, and you can find some seriously awesome sex toys now for budget-friendly prices - which is exactly what Supor Adult Product sells.
Rechargeability (just like your cell phone!) is starting to be standard on most sex toys - and when it isn't standard, it's a conscious choice on the part of the manufacturer to keep down the sex toy cost - and ensure that you can pop another pair of fresh batteries into a sex toy instead of waiting on a charge.
Waterproof capabilities are finding their way into most sex toys, too. Not only does a waterproof toy offer more use options (like you can use it in the shower and bath!), but a waterproof toy also allows for much-easier cleaning. You'll be able to shove it under the running water with some soap without a single worry!
Another big trend for 2021 is automation. Instead of doing most of the "work" yourself, a lot of the best toys of 2021 are starting to come with automated features. That might be a dildo that thrusts itself - or a penis masturbation sleeve that provides all of its own movement to allow you to just lay back and enjoy. Automation is definitely the future of sex toys - and the "future" is starting right now!
So, let's get right to it - and start exploring some of the best sex toys to check out in 2021:
Supor Adult ProductTongue Mermaid Remote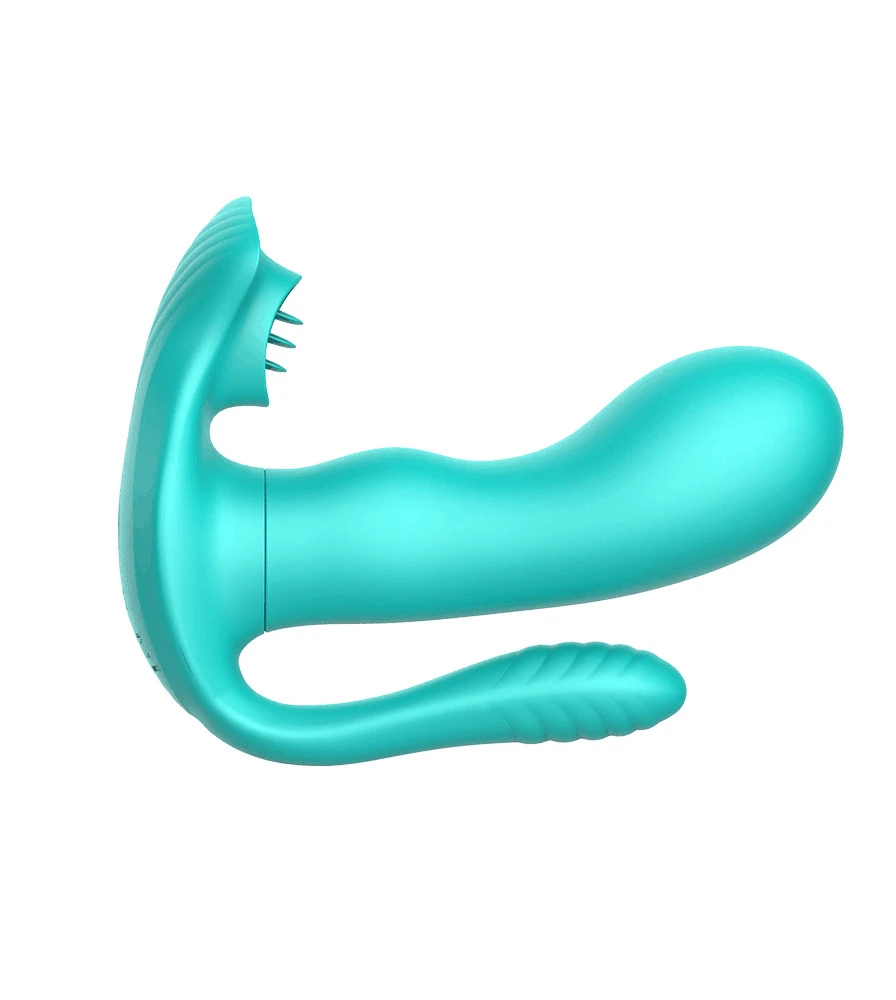 As we learn more about erogenous zones, we're learning so much more about how to pleasure them. That's everything to a toy like the SuporAdultProduct Tongue Mermaid Remote Sex Toy. This triple stimulating vibrator is designed to hit three erogenous zones at once - and provide the perfect sensations for each spot.
The clitoral probe features three small tongues - which flutter against the clitoris when the vibrations are powered on. The thicker, filling vaginal probe pleasures the nerve endings inside while the slimmer, fish-pattern anal probe intensifies the experience with another erogenous zone.
Of course, Supor Adult Product takes it one step further - and this silicone vibrator is equipped with a remote control too! You can wirelessly control the sensations at the push of a button which allows you to lay back and enjoy instead of having to fiddle with the functions on the toy.
7 Suction Oral Sex Rose Clitoral Stimulator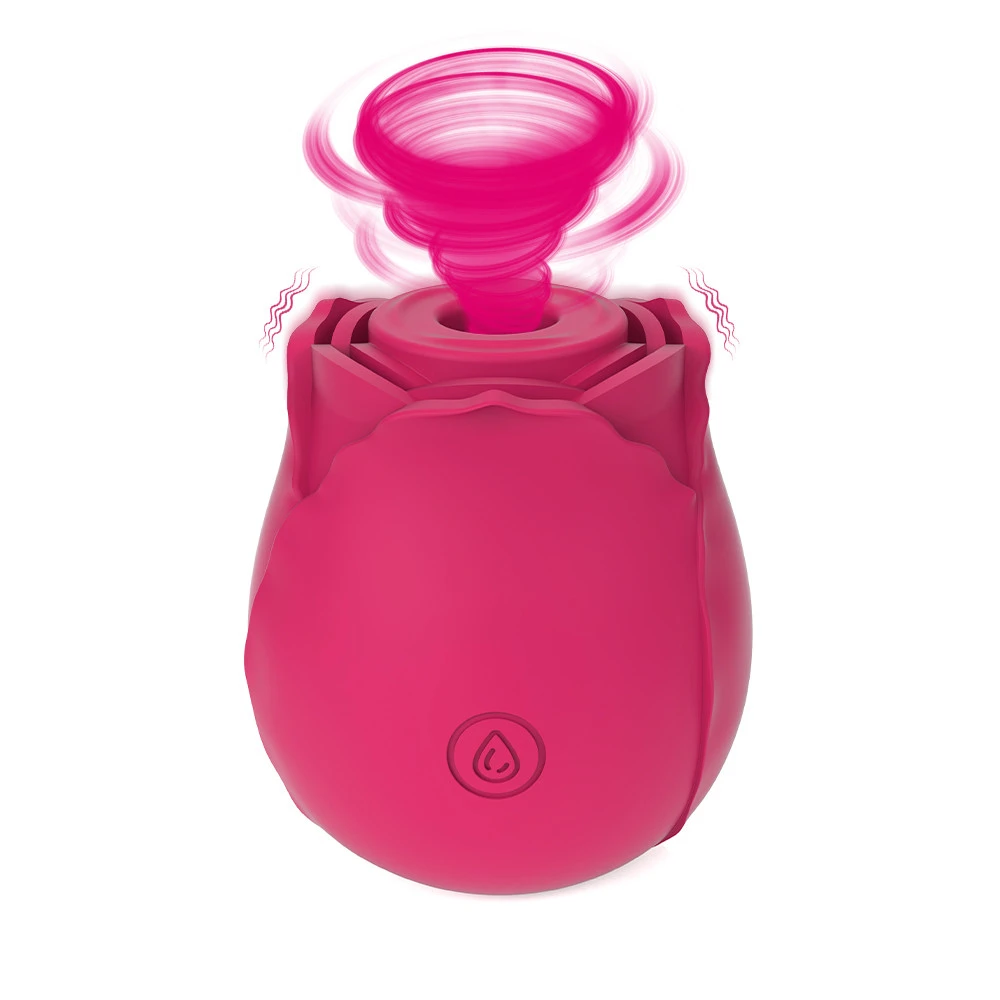 You might have already seen this one around - and that's because it's been trending online. But now you know exactly what it is - and it's a SuportAdultProduct.com 7 Suction Oral Sex Rose Clitoral Stimulator!
This rose-shaped toy is not only gorgeous, but it's extremely pleasurable. The hollow "tip" inside this rose functions as the air suction chamber. This suction can help simulate the gentle "sucking" sensation during oral sex - and the Rose Clitoral Stimulator comes with 7 suction intensities of it!
When you're done, the Supor Adult Products Rose Clitoral Stimulator easily fits onto a flat, magnetic-contact base for easy charging. It sits upright (and gorgeous!) just like the amazing product that it is. It'll be ready whenever you are for your next use!
10 Vibration 360 Rotational Stimulation Nipple Suckers
The nipple often get left out of the equation when it comes to sex toys - but toys like the Supor Adult Product 10 Vibration 360 Rotation Stimulation Nipple Suckers show that they really shouldn't. Nipples deserve all of the amazing tech advances too!
Inside each one of these nipple sucker cups is pleasurable breast brushes designed to stimulate the nipple. When the nipple sucker cup is adhered to the breasts, you can power on the 10 vibration speeds - and it causes the breast brushes to instantly stimulate the nipples through the gentle movement the vibrations add! Not only does the brush add some serious nipple sensations, but the vibrations pleasure the entire breast - who doesn't want that?!
When you're done, each one of the Supor Adult Products Nipple Suckers are USB rechargeable - so you'll never have to worry about batteries again!
Hand-Free Automatic Rotate Male Masturbation Cup
Here's one of those amazing automation toys I was talking about: the SuporAdultProduct Hand-Free Automatic Rotate Male Masturbation Cup. Powerful pistons inside of this penis stroker do all of the stroking action for you. The pistons move the entire sleeve up and down while the penis stays still - leading to a toy that surrounds, squeezes, and strokes - all without you having to lift a finger. With 10 different speeds of swirling rotation, you can really mix up the sensations!
Equipped with a suction cup at the base, this male masturbation cup can be adhered to any flat surface. Slide the penis in, and you can experience all of the sensations without any need to hold the device; it's entirely hands-free!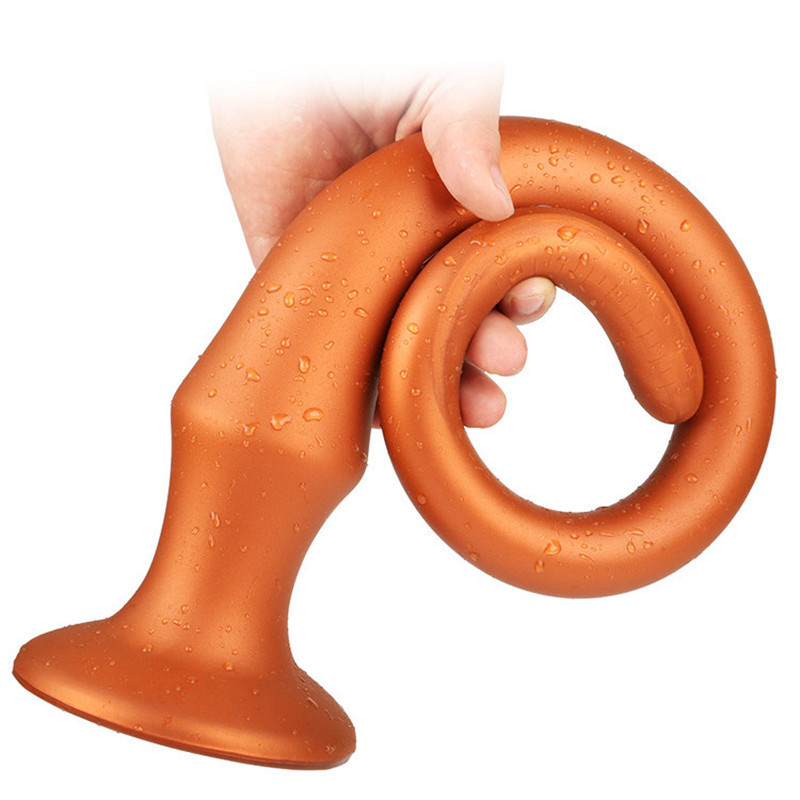 Have you wanted to explore depth training and deep anal sensations? Welcome to the product Supor Adult Products made just for you - the Super Long Silicone Anal Plug Dildo. You won't believe how long this dildo is - and that's the point! For anyone looking to try slithering into the super-sensitive depths of their body, these silicone probes are the perfect fit. Available in lengths from 30cm to 60cm, you can select the size for your body - and get something that works well for you.
Plus, each one of the SuporAdultProduct.com Super Long Silicone Anal Plug Dildos are equipped with a suction cup - for easier hands-free play!
3 Folds Thrusting Vibration Butt Plugs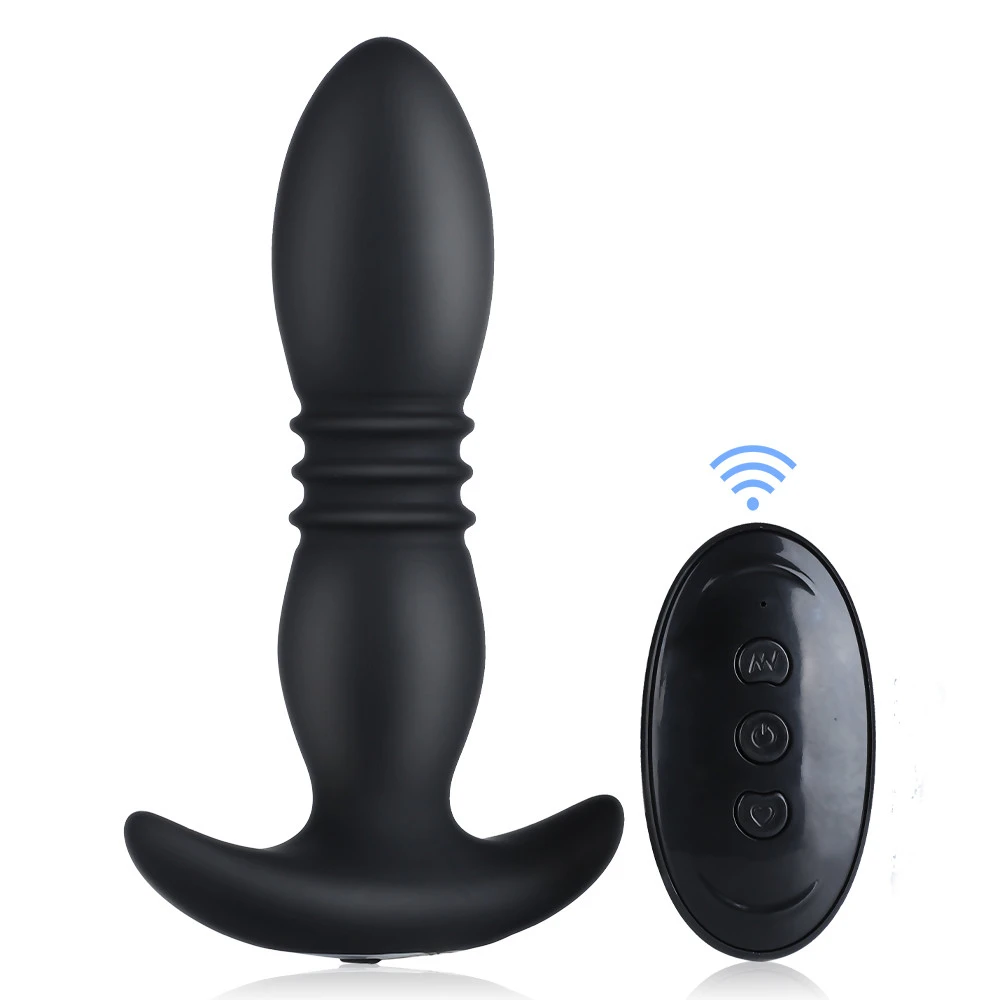 The SuporAdultProduct.com 3 Folds Thrusting Butt Plug answers the question "What if my butt plug could do the thrusting for me?" This plug's three-fold design allows this slim butt plug to thrust a 0.4" thrust into the butt. It may not sound like much, but the butt is particularly sensitive to any type of movement, and the 0.4" length is long enough to be orgasmically pleasurable - without leading to too much reapplication of lube or any soreness.
Of course, the Supor Adult Products 3 Folds Thrusting Vibration Butt Plug wouldn't be nearly as fun if you had to stop and adjust the sensations on the base; that's why it comes with a wireless remote control! Just click a button on the remote - and your thrusting butt plug will instantly respond!
Vagina G-Spot Clit Dildo Vibrator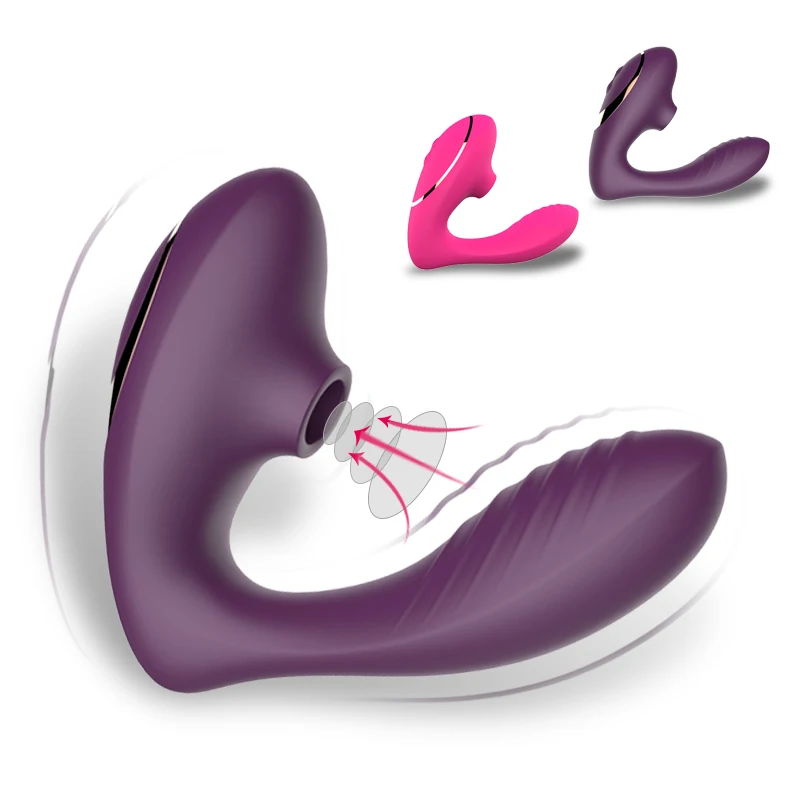 I bet you've seen these around! These air suction dual stimulators have been flying off the shelves lately - and for good reason: they're seriously, and powerfully, orgasmic! The SuporAdultProduct.com Vagina G-Spot Clit Dildo is no different - only it's probably a lot more affordable than a lot of the options you've seen out there.
The air suction tip pleasures the clitoris with touch-free, gentle suction - much like you enjoy during oral sex! Simultaneously, the insertable vibrator snuggles up against the g-spot for easy climbing to blended orgasms - faster than you ever thought possible! With 10 modes of clitoral pleasure and 10 modes of g-spot vibration, you can customize this Supor Adult Product vibrator to be perfect for your body - which is exactly how it made it onto the Best Sex Toys to Check Out in 2021 list!
Particle Rotation Bead 10 Vibration Prostate Stimulator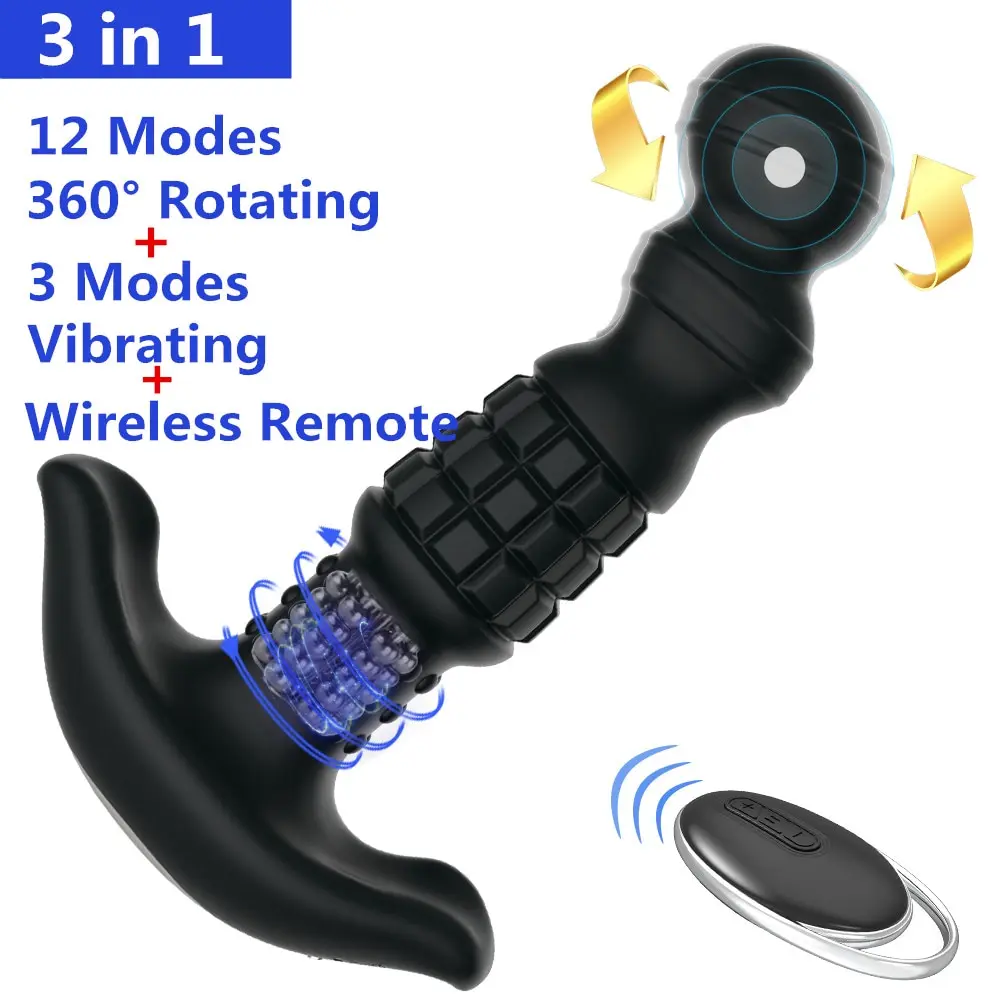 If other prostate stimulators have left you feeling disappointed, this one won't - that's what earned it a spot in our top 10. The Particle Rotation Bead 10 Vibration Prostate Stimulator from SuportAdultProduct.com features so many sensations that it's hard to fit them into a couple paragraphs!
First you have the rotating base. Perfectly aligned with the most-sensitive spot on the butt (the entrance), the rotating retention area pleasures everything about the anal entrance. Small, micro beads inside of the silicone toy swirl round and round inside of the toy for constant stimulation while you wear it.
Partnered with that is the 10 speeds of vibrations. Focused in the tip and the base of this prostate massager, the vibrations hit the perfect spot while the rotations add even more sensations. The highly textured shaft ensures that every inch feels ultra-sensual during insertion - and stays just as pleasurable while you use it!
Of course, for easy use, all of this is powered by a wireless remote control. Just touch a button - and the toy will instantly respond to your command. Talk about amazing!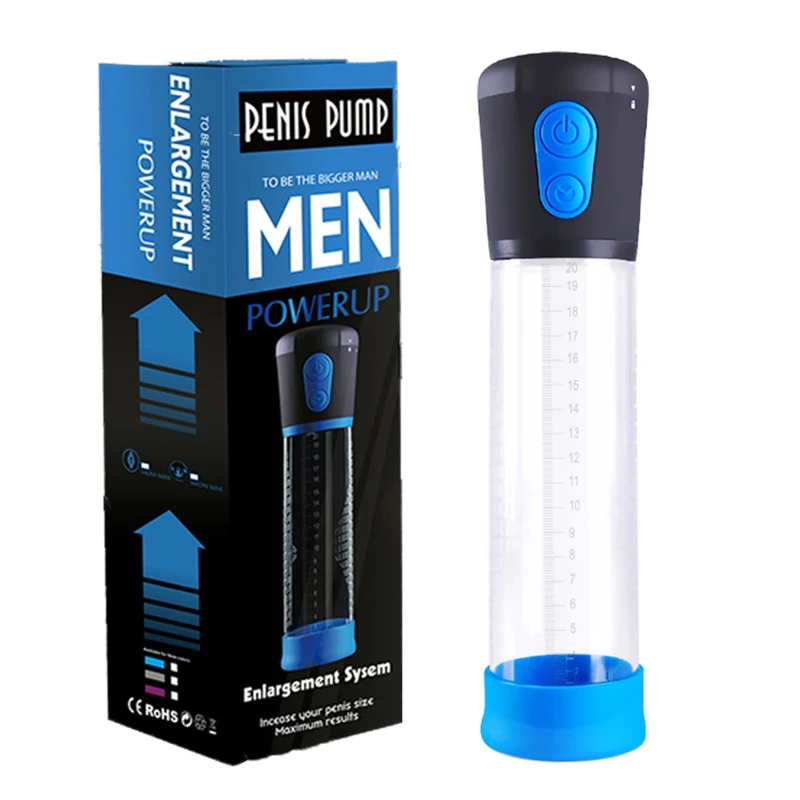 Our only penis pump on this list, the SuporAdultProduct Moobody Electric Penis Pump made it onto this list through its functional design. Slim and easy-to-use, this penis pump slides onto the penis and starts working in sections - with all of the "hard work" completely automated by the powerful suction button at the top! Just slide in, turn it on, and enjoy the results (and easily judge your results with the measurements listed on the side of the cylinder for easy reference!)
Of course, when you're done, the Moobody Electric Penis Pump sold by Supor Adult Product has a quick-release button so you can get straight to the action.
Happy Rabbit Triple Curve Rechargeable Rabbit Vibe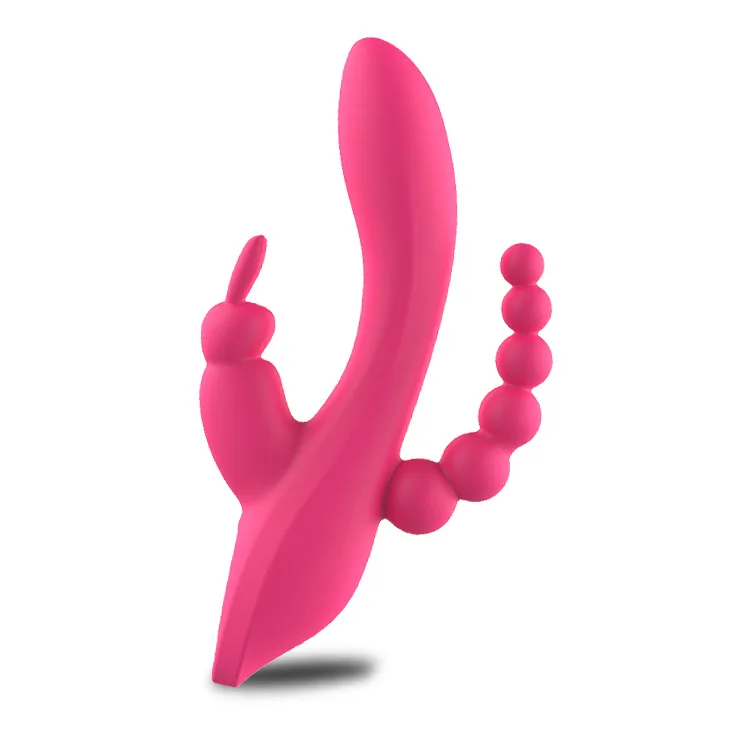 Ending our list with another triple stimulation toy, we have the Happy Rabbit Triple Curve Rechargeable Rabbit Vibrator by Supor Adult Product. Designed to hit the clitoris, the g-spot, and the anal erogenous zones all at once, this silicone rabbit vibrator has 2 powerful motors to pull you to intense climaxes like you've never had before.
With 12 vibration modes, the vibrations in the Happy Rabbit can be felt throughout the entire toy. Super-slim anal beads make for comfortable insertion while the curved g-spot shaft is designed to hit the g-spot perfectly. Don't forget about the clitoral tip which surrounds and pleasures the clit perfectly. No wonder this rabbit vibe ends up rounding off our list!
What's Your Favorite?
Do you happen to have a favorite from the best sex toys to check out in 2021? What feature really has you on the edge of your seat? I know I'm looking forward to seeing how far automation will go; I think we're on the verge of seeing entire lines of Supor Adult Products sex toys that are entirely automated for our pleasure. How awesome is that?
Top 10 Best Male Sex Toy in 2022
Top 10 Best Female Sex Toy in 2022
Top 10 Best Anal Toy in 2022

Your cart is currently empty.