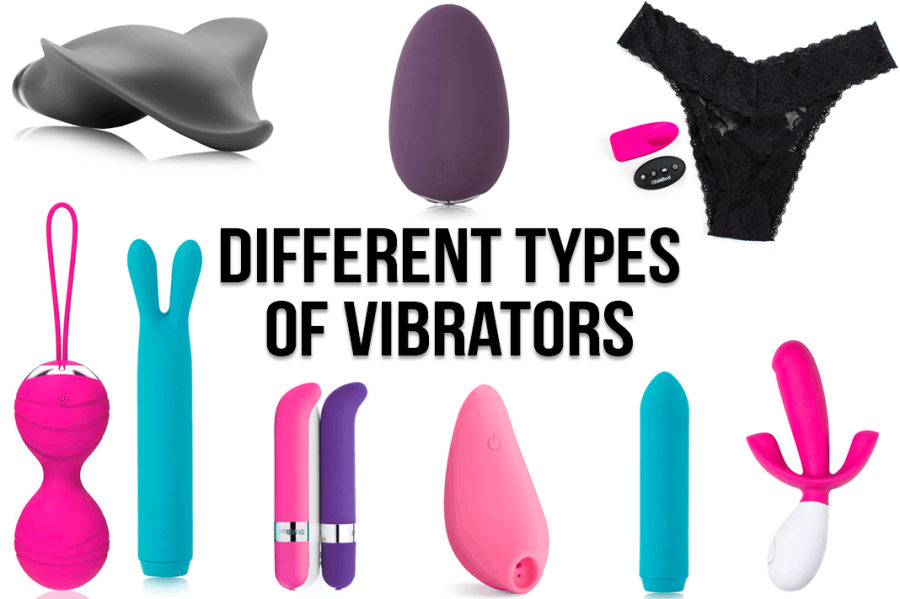 8 Types Of Vibrators You Need In Your Life ASAP
Wednesday, 11 March 2020

2

4133

0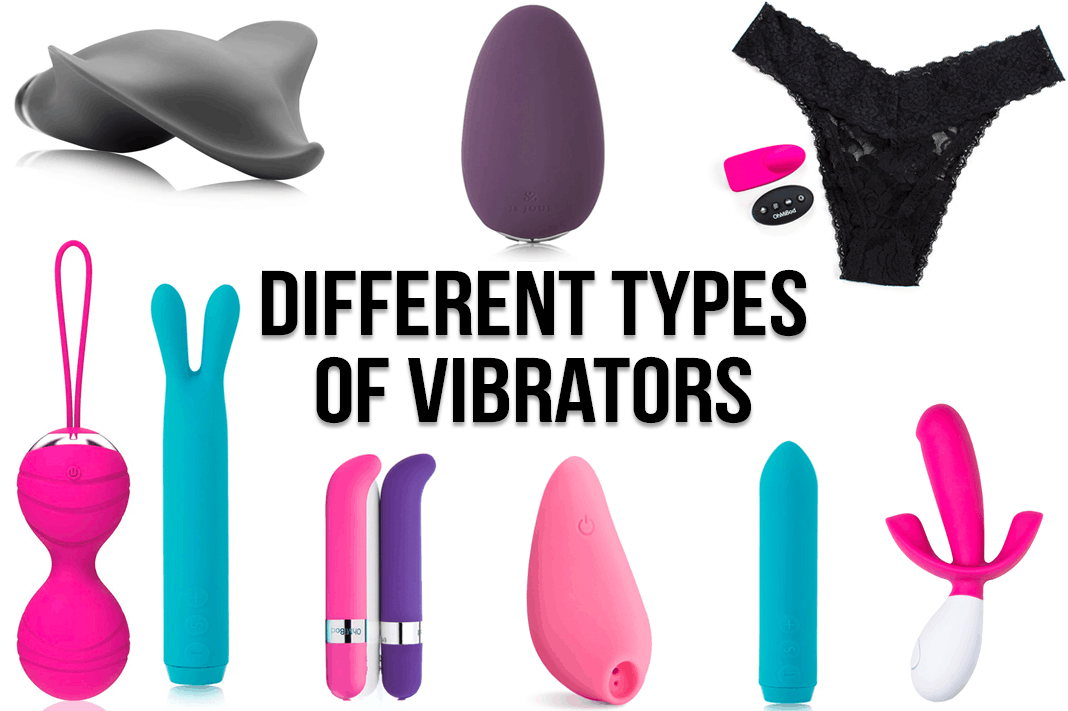 We're the first ones to admit that shopping for a vibrator is filled with many options. The good news is that there's no shortage of brands and styles to choose from. (YAY!) The bad news is that sex toys aren't exactly the kind of product you can try on and take for a joy ride before purchasing. (BOO!) Ready for the DL? Read on. We've done the work for you and prepared a list of 8 types of vibrators and sex tips to help you on the way.
Here's what you need to know:
1

.

Waterproof/Splashproof Vibrators:

Ready to explore uncharted sexual territories? (Hell yes!) Try starting out with waterproof and splashproof vibrators. Bathtubs, pools, hot tubs, waterfalls… So many slippery-fun ideas, so little time…
Waterproof vibrators can be submerged, but splashproof toys are more suitable for steamy showers.

Water must not enter the battery compartment, so be sure that it's tightly closed and the small rubber ring is kept in place. This will ensure that you can keep the good times coming.

Water can actually amplify sound, so vibrations may be a little louder when your toy is submerged, but whatever. Just a FYI.
Recommended: Marilyn Silicone Rechargeable Waterproof Vibrator
2.Rabbit Vibrators

:

Two words: Dual pleasure. These styles provide a shaft for insertion and an adjacent vibrating design for external stimulation.
Originally created in Japan over 25 years ago.

Available in many shapes and sizes.

Once the shaft is inserted into the vagina, the rabbit ears provide clitoral stimulation. Talk about a win-win!

Most innovative models have oscillating shafts and beads that rotate beneath the surface to stimulate the entrance of the vagina. To sum it up, a rabbit vibe basically covers all of your most sensitive pleasure areas.
Recommended: Advanced Waterproof G-spot Rabbit Vibrator – Purple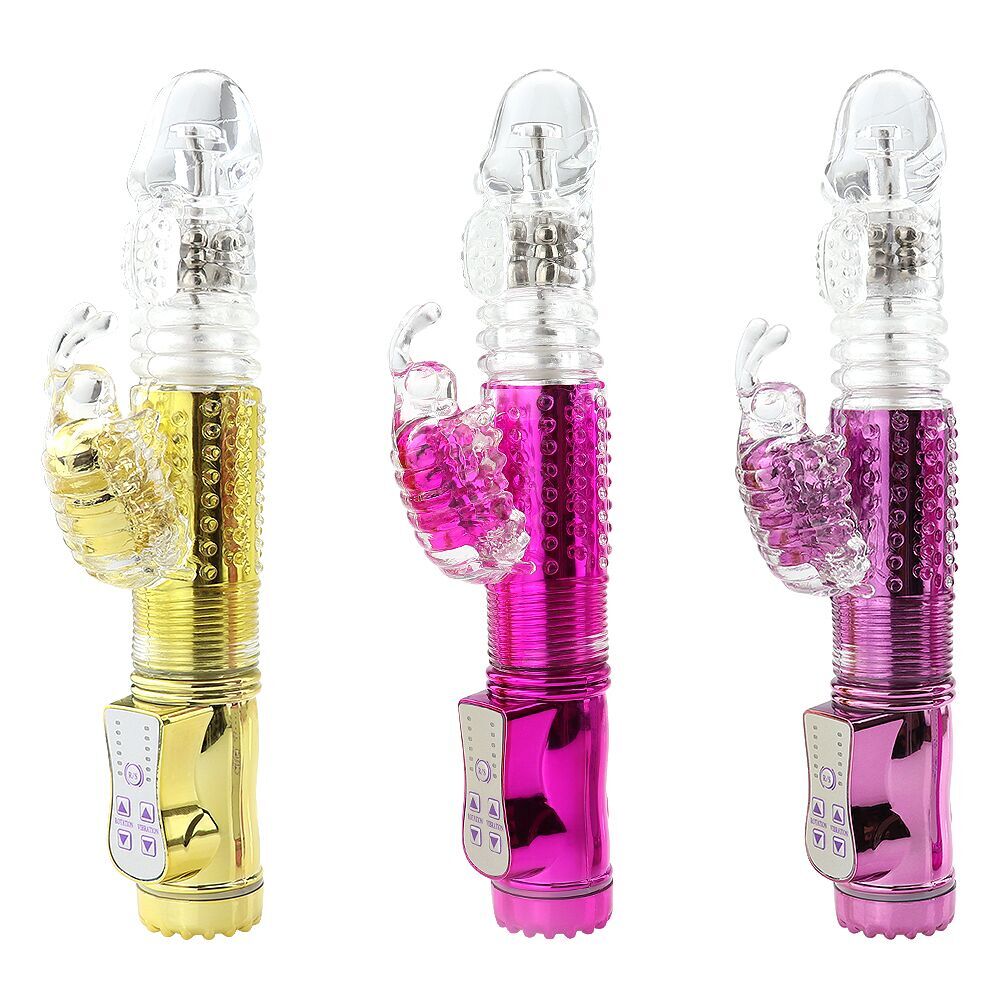 3.Bullet and Egg Vibrators

:

If you're a rookie when it comes to self-pleasure, this is the style for you. Great things DO come in small packages, and achieving an orgasm without the phallic component is 100% possible.
Compact, capsule-like shape makes for easy travel!

Ideal for pressing against sensitive areas on the clitoris and vulva.

Available in waterproof and splashproof versions for a wetter experience.

Can be paired with dildos and butt plugs or inserted into your undies for a concealed kind of pleasure.

Feeling risky? Pass the remote on a vibrating bullet to your partner and add some unexpected excitement to your next date night.

Most egg vibrators slip into your vagina and rest perfectly against the G-spot to help you hit your climax. Oh, and did we mention that they come in super cute prints?

Can change the speeds and functions of the vibrating egg with one click.
Recommended: 10 Speeds Remote Bullet Egg Vibrator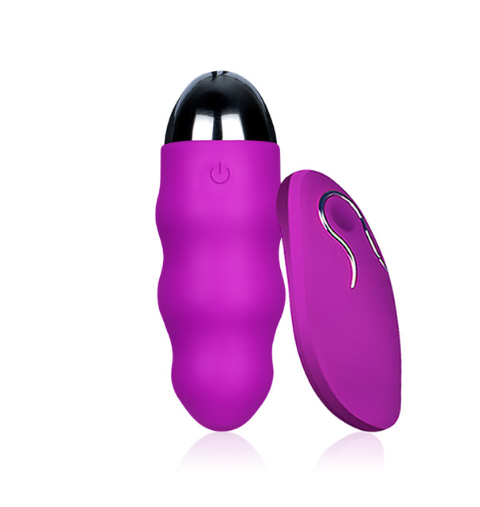 ---
4. Wand Massagers: Perfect for some foreplay fun or a pleasurable back massage, this little number will send satisfying vibrations across the body part of your choice. Trust when we say that date night will never be the same!
Rub the vibrating wand over muscles to offer relief from aches and pains.

Sensual massage is a great way to initiate some bedroom fun with your partner.

Perfect clitoral stimulator for doggy style or missionary.
Recommended: Mystic Wand Waterproof Silicone Massager Pink
5. Clitoral Vibrators: The beauty of a clitoral vibe is that you can experience intense, precise external stimulation with or without penetration.
Scientifically designed to stimulate the clitoris.

A wide variety of intensity and volume levels.

Available in waterproof and splashproof versions.

Slimmer versions can be used during sex, especially while in doggy style!
Recommended: Mary Purple Duo Wearable G-spot and Clitoral Sucking Vibrator
6. Finger/Tongue Vibrators : Great for curious couples looking to spice up their sex lives without completely crossing into uncharted territories. The best part of all is that they're discreet and easy to hide.
Slip on the end of your finger and sweep across your lover for targeted stimulation.

Versatile and easy to use.

An excellent enhancement to foreplay and oral sex.
Recommended: Finger Sleeve Vibrator-Flesh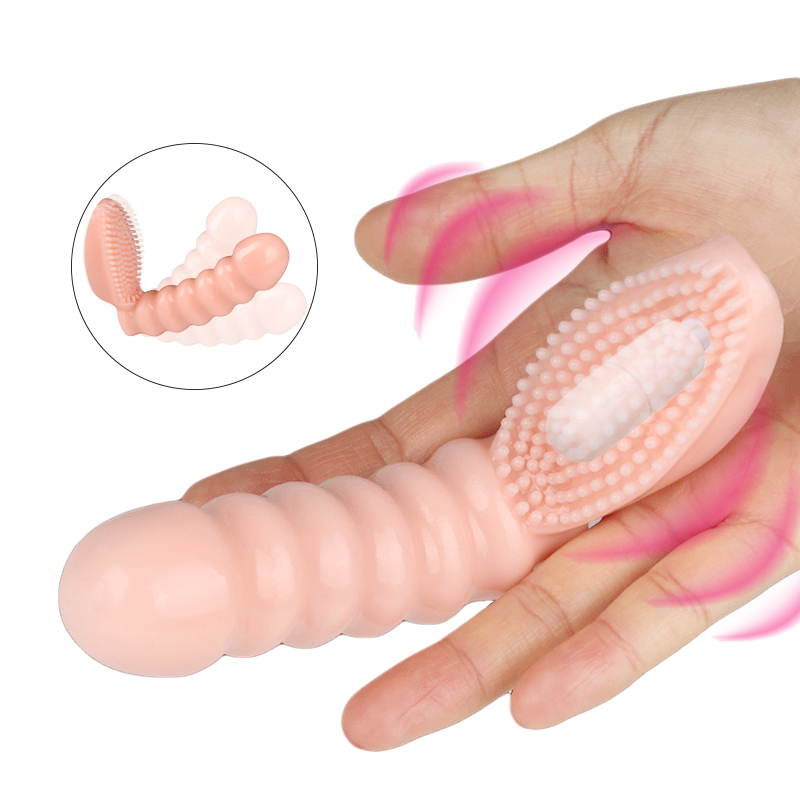 7. Vibrating Pantie :Talk about pure pleasure on the go. Feeling adventurous? Pass the remote-control vibrating panties to your partner during a dinner date and they'll love watching you writhe in delight. Combine the joy of a vibrator and panties into one item!
Provides discreet pleasure without much effort.

Hands-free clitoral vibrators for women.

Pleasure anywhere, anytime. Let go of the control and date night will go from 0 to 100!

Remote-control compatible.
Recommended: Vibrating Panties with Remote Control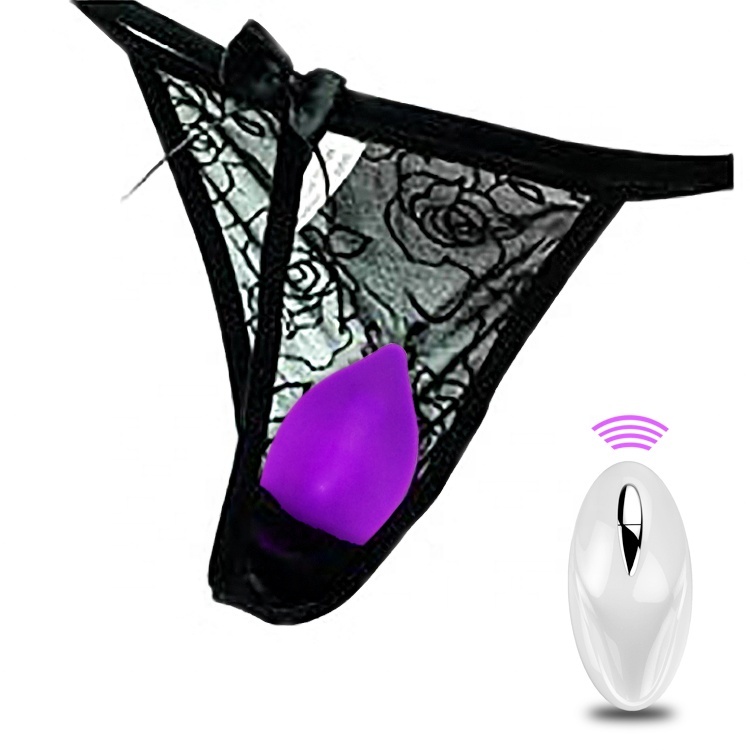 8. G-Spot Vibrators: In order to achieve a G-spot orgasm, your G-spot (located on the inner front wall of the vagina) requires firm pressure and repetitive strokes. The good news is that G-spot vibes are designed to take the guesswork out of your pleasure-seeking endeavors and reach all of your hard to reach pleasure areas.
Curved tip provides intense stimulation to the nerve endings and allows for G-spot pleasure.

Some G-spot vibes also feature external clitoral stimulators for enhanced orgasms. #DoubleTrouble ;).

Available in waterproof and splashproof versions.
Recommended: Shane Diesel Remote Control Vibrating Dildo with Balls 6 Inch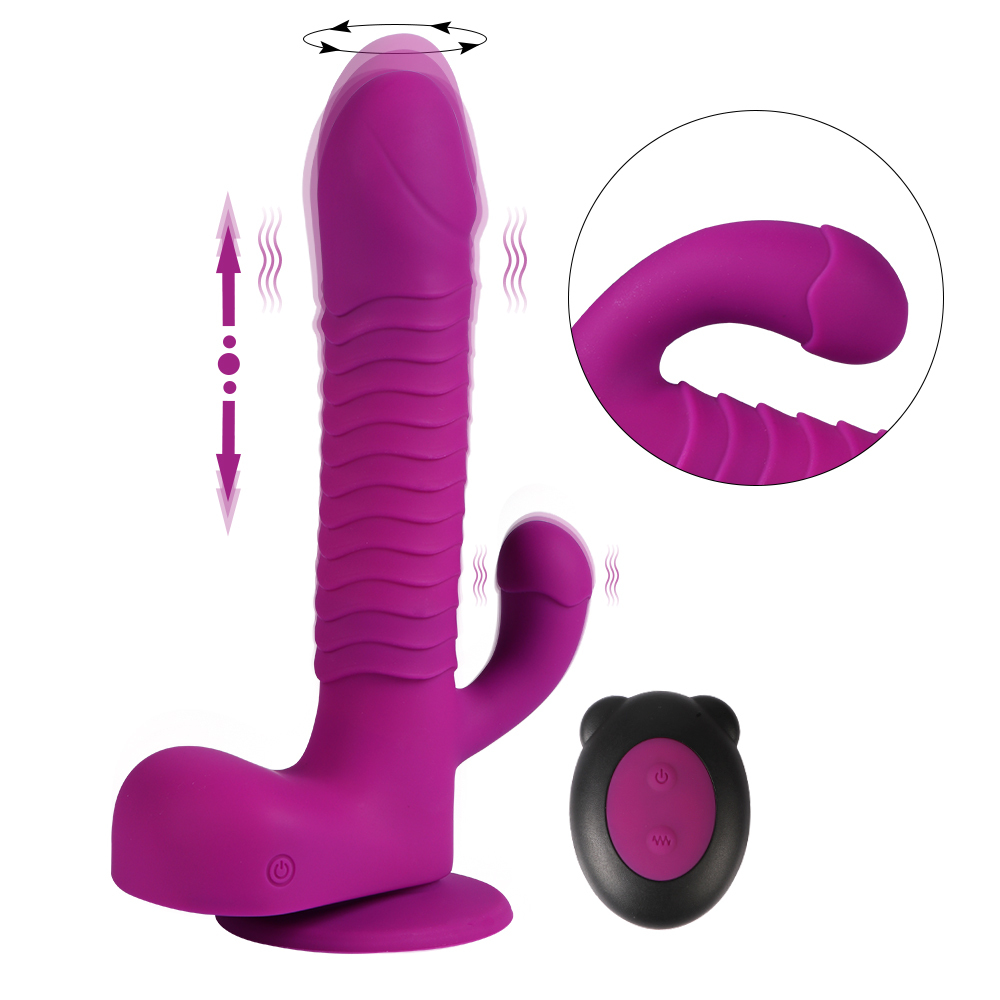 Top 10 Best Male Sex Toy in 2022
Top 10 Best Female Sex Toy in 2022
Top 10 Best Anal Toy in 2022

Your cart is currently empty.