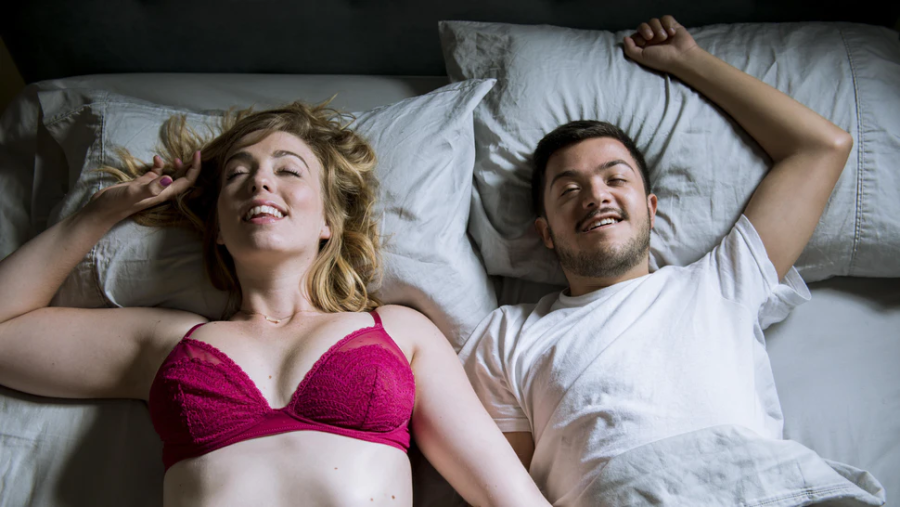 9 Ways To Use A Vibrator During Sex
Sunday, 29 December 2019

0

2545

0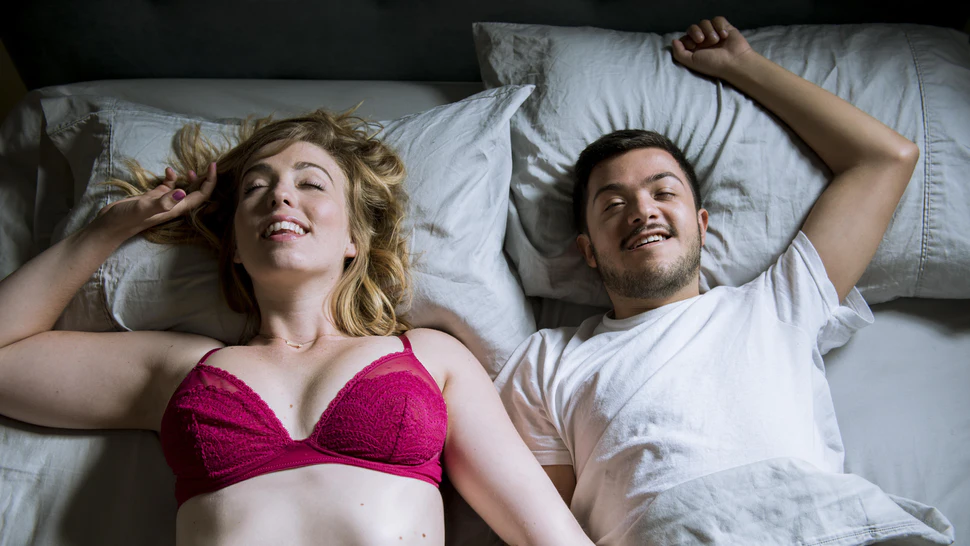 When it comes to solo play, vibrators are king. However, incorporating luxury sex toys during intercourse can truly transform your sex life. Luxury vibrators have proven to be an essential addition to any bedroom if you're looking to spice things up. Let's look at 9 ways you can use a vibrator during sex.
1) During Oral Play
Oral sex is already amazing on its own. Intensifying that pleasure by introducing high end sex toys to the mix will take your oral sex to the next level. If you're going down on a man, try holding the side of your vibrator against your cheek as you slide up and down. The combination of the wetness of your mouth and the constant pulsations of the vibrator will drive your man wild.
Furthermore, if he is performing oral sex on his female partner, he can use a vibrator to stimulate the G-spot or anus while licking and sucking her clitoris and vulva. He can also use a small mini vibrator on his cheek to create additional stimulation.
2) Use It for Warm-up and Foreplay
Vibrators are the perfect foreplay tool. You can start by turning the vibrator down to a low setting and running it gently over your partner's underwear. It doesn't matter your gender; this is a very pleasurable sensation. If your partner is male, try rubbing the vibrator up and down the outline of his shaft. If your partner is female, tracing little circles around her vulva and clitoris will drive her mad with desire.
3) Use a Remote Controlled Vibrator
When it comes to the newest sex toys, the remote controlled vibrators are among the best. Remote vibrators will allow you to engage in all sorts of kinky activities. For example, if you're punishing your partner for being naughty, you can remotely increase the intensity of the vibration. On the other hand, you can slow down the vibration if you want your partner to experience slow, yet pleasant pulses. There are numerous possibilities that make using remote vibrators in the bedroom a load of fun.
4) Helping Your Partner Get Over the Fear of Using Sex Toys
More and more men are slowly coming around to the idea of using male sex toys in the bedroom. However, there are still plenty of guys out there who are hesitant to give high quality sex toys a try. If your male partner shows signs of resistance, you can start him off with a vibrating penis ring. Vibrating penis rings not only help a man maintain a strong erection, but it also provides pleasure for both partners during sex. Soon enough he'll forget about his aversion to sex toys, and hopefully, over time, will become more receptive to using a wider variety of vibrators.
5) Stimulating the Perineum
Everyone has a perineum. It is the area between the anus and the scrotum or vulva. For a man, stimulating this areacancause pleasurable sensations. We recommend pressing a small vibrator to this area to truly rock his world. You can stimulate the perineum as a form of foreplay, or during penetrative sex while his partner is on top. Either way he'll feel intense pleasure.
6) Use It to Stimulate Nipples
Vibrators can be used for more than just genitalia. There aremany areas on the body that would benefit from the use of a vibrator. If you're into nipple play, using a small vibrator to stimulate both yourself and your partner is certainly well worth the effort. Nipple play is a great way to warm your partner up for sex and yet another way to incorporate vibrators into the bedroom.
7) You Can Wear a Vibrator
Maybe the thought of holding a vibrator duringsex doesn't exactly appeal to you. That's okay, because there are plenty of wearable vibrators and hands free sex toys that allow you to enjoy the pleasure of intense hands free vibrations. Penis rings are an excellent example of wearable vibrators.
Then there's the Wireless Remote Wearable Panty Vibrator , which holds itself in place inside the labia with "wings." It's a great design because you can engage in sexual play as it stimulates the clitoris with firm vibrations. Be mindful that all bodies are different. Still, even if you can't manage to keep the vibrator in place, its unique design allows you to still have sex as the vibrator is pressed between your bodies.
8) Have Fun with Couples Vibrators
Speaking of placing a vibrator between your bodies,couple vibrators are the best option for this type of sexual fun. Couple vibrators are worn by her during sexual intercourse.
9) Masturbate in Front of Your Partner
That's nothing sexier than a woman who knows exactly what she wants in the bedroom. Masturbating in front of your partner is a massive turn on for him, especially if you force him to watch without touching. Don't just touch the vibrator to your vagina and anal area. Run it across your body, exploring all of your erogenous zones that include your inner thighs, breasts, nipples and other sensitive areas on your body. Don't be surprised if your partner starts masturbating as the anticipation rises. After enough time has passed, you can finally give him permission to come over and touch you.
Vibrators Can Transform Your Sex Life
Quality sex toys are the wave of the future. With so many sex toys online, you can pick from dozens of luxury vibrators that can truly transform the way you have sex and enjoy pleasure. If you're looking for a way to rekindle your romance, spice up your current sex life, or if you're simply just curious, vibrators are the perfect solution.
Top 10 Best Male Sex Toy in 2022
Top 10 Best Female Sex Toy in 2022
Top 10 Best Anal Toy in 2022

Your cart is currently empty.