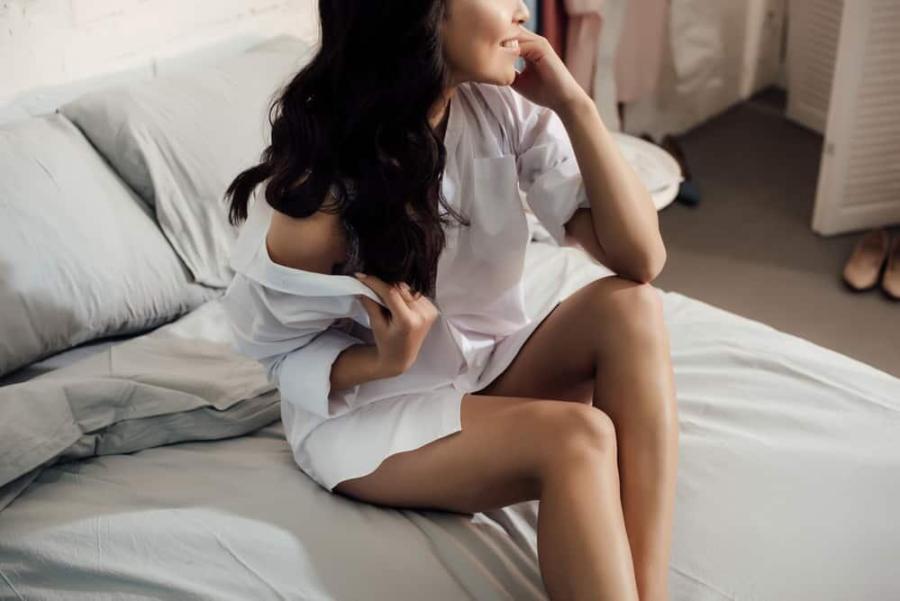 5 Tips On How To Use A Rabbit Vibrator
Friday, 28 June 2019

0

4054

0
Congratulations on your first rabbit vibrator! The rabbit vibrator can be a new adventure into the world of sex toys - and it can be a very rewarding one, too! The rabbit vibrator is unique in that it's designed to pleasure two of your erogenous zones at the same time - and without any extra effort on your part! While this type of simultaneous pleasure can be downright amazing, it also takes a little extra experimentation to make it to that point of pleasure.
And that's what these tips are for. Consider these five tips on how to use a rabbit vibrator to improve your first rabbit vibrator experience - and fall in love with your new sex toy:
Clean It: The same can be said about any new sex toy, but before you dive into your new sex toy with excitement, it needs to have a little bath. The manufacturing process - and shipment - can leave the toy less-than-pristine, and you want to make sure your toy is ready for play before you start playing with it
Experiment First: Before trying to go for gold with your new rabbit vibrator, be open to some experimentation. With the design of a rabbit vibrator, it might take you a little bit to match its curves with your own pleasure spots. Since there are so many pleasure spots to line up, it might be the matter of a new angle - or a different thrusting motion. Be open to some play sessions to experiment with your new rabbit vibrator before expecting perfection.
Try New Thrusts: As you experiment with your rabbit vibrator, you might find things that work particularly well - and things that don't work as well. In particular, if you're used to vibrators or dildos, getting used to a combination of both within a single toy can be a new experience. Try micro thrusts with the rabbit vibrator to enjoy the feeling of movement while still sustaining contact with the clitoris. You might also try different angles to find the best one for your body.
Enjoy Shaft Settings: Every rabbit vibrator is a bit different, but most of them have one thing in common: a pleasurable design of the insertable shaft. What that design looks like will vary by individual sex toy. For some toys, like the Premium Luxury Waterproof Thrusting Bunny Vibe, the shaft is designed to thrust in and out of the body. For something like the Femme Classic USB Rechargeable Rabbit Massager, the shaft is designed for targeted g-spot stimulation. Another common design is the rotating shaft - like found in the Sexy Things Butterfly Stroker Thrusting Vibrator. Once you've found reliable pleasure in your rabbit vibrator's basic design, consider experimenting with the shaft's special features - and find even more to enjoy!
Be Okay with Trying Again: One of the most important things to know about rabbit vibrators is that they're very anatomy-dependent. If the particular toy matches your g-spot and clitoris perfectly, you're going to fall in love. However, like any item that's anatomy-dependent, your anatomy might not be the anatomy that toy was designed for. When using rabbit vibrators, you need to know that - and have to accept. If, after all of your attempts, your rabbit vibrator still isn't feeling as pleasurable as you'd like, consider trying a different rabbit vibrator. Every rabbit vibrator sex toy is a little bit different, design-wise, and it may be that your first toy wasn't the right fit for your body! But the next one could be downright orgasmic!
As you can see, using a rabbit vibrator doesn't have to be hard! In fact, it can be tons of fun! While it might take a bit to get all of your pleasure areas to "line up" correctly, once you do, you may not want to leave your bedroom! Do you have any tips for beginners to rabbit vibrators? Was there something that was extra-helpful when you used your first rabbit vibrator?
Top 10 Best Male Sex Toy in 2022
Top 10 Best Female Sex Toy in 2022
Top 10 Best Anal Toy in 2022

Your cart is currently empty.