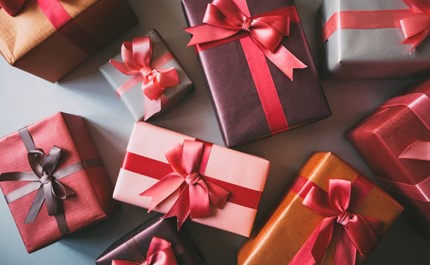 4 Reasons To Buy Him A Sex Toy As A Gift
Friday, 27 December 2019

1

2866

0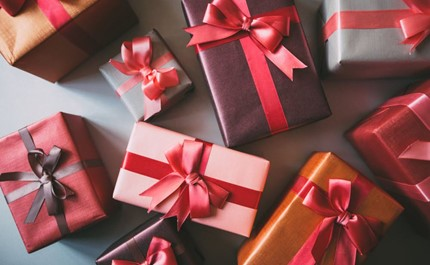 There are a lot of sex toys made for men, but too many guys feel nervous about buying one for themselves — either due to stigma or because they think they shouldn't "need" one. But sexual pleasure comes in multiple forms — including toys made just for him. This holiday season, consider buying the man in your life his first (or his next) sex toy.
Not sure if you should? Here are four reasons to buy him a sex toy as a gift!
His Pleasure is Important, Too
If your vibrator sits in your nightstand drawer or you chose a "favorite" dildo among your collection, you already know how important a sex toy can be for your own sexual pleasure. For all that male masturbation is normalized as the default, it still comes with a few stigmas: hairy palms, blindness, and a lack of control over sexual urges for starters. So a lot of guys jack off in secret or think it's only "okay" to do when they're single.
Buying your guy a sex toy as a gift lets him know that you think his sexual pleasure is important, too. And that it's okay if he uses something beyond his hand to get himself off. You've given him a new way to explore and made it clear you're comfortable with his masturbation habits.
You Can Play Together
Buying him a sex toy can really be a gift for both of you. Cock rings, kinky gear, and couples toys can all involve both of you. If you're looking for a way to let him know you want to get naked and try new things, gift wrapping a new sex toy is an easy way to do it. Once he's ripped off the wrapping paper, he can rip open the box, and you can get busy in the bedroom or wherever.
Not only do you create more pleasure in your sex life by giving him the gift of sexual pleasure, you also create new ways to explore together. Once you play with one sex toy, it becomes easier to bring new forms of stimulation to bed with you.
Say Hello to More Orgasms
If he can play with a sex toy in bed, so can you — and vice versa. This was true before you buy him a sexy gift, but it's made clear once he opens his new toy. You can pull out your favorite toy when he does, and enjoy them together, side by side. Mutual masturbation is just one way you can both enjoy sex toys together. Maybe he wears a cock ring while your vibrator pressed against your clit. Maybe he tries prostate massage while you use a butt plug
Either way, twice the sex toys in bed often means twice the orgasms. And more toys means more opportunities for pleasure. Orgasms are never guaranteed with any sex toy, but they definitely make them easier to achieve.
Sex Toys are Fun
If none of the reasons we've already mentioned work for you, try this one: Sex toys are a lot of fun. No other reason is required. They feel good. They help you get off. You and your partner get more pleasure with a sex toy — either because of the extra stimulation or because you're willing to explore new sensations and sexual play.
We call them "toys" for a reason, and playing with each other takes on a whole new meaning once your partner gets a new sex toy to try. He might spend time alone getting off, but he might also take that energy, excitement,and desire and have more and better sex with you, too. Either way, everyone benefits.
Conclusion
If your guy seems too shy to tell you what sex toy he'd like to try, think about what kind of stimulation gets him off. Guys who enjoy masturbation with their hand may love a pocket pussy or Fleshlight. Guys who want longer, better penetrative sex love cock rings. And those who are willing to explore new sensations may be interested in butt plugs, prostate massagers, or strap-ons. But as long as he's into trying new things, consider giving him his own sex toy this holiday season. Once he opens it up, then the real fun can begin — for both of you!
Top 10 Best Male Sex Toy in 2022
Top 10 Best Female Sex Toy in 2022
Top 10 Best Anal Toy in 2022

Your cart is currently empty.